---
---
If you want a bed without a footboard, it might occur to you that you might not need a headboard either. But when decorating a bedroom, especially a master bedroom, the bed really is the focal point of the room. A headboard naturally defines the boundaries of the bed and gives it context in relation to the other pieces of furniture, creating harmony and completing the picture. Headboards, since you are not purchasing the whole bed, can be an economical way to decorate, especially in a smaller space, because having no footboard can open up the room, making it appear larger.
---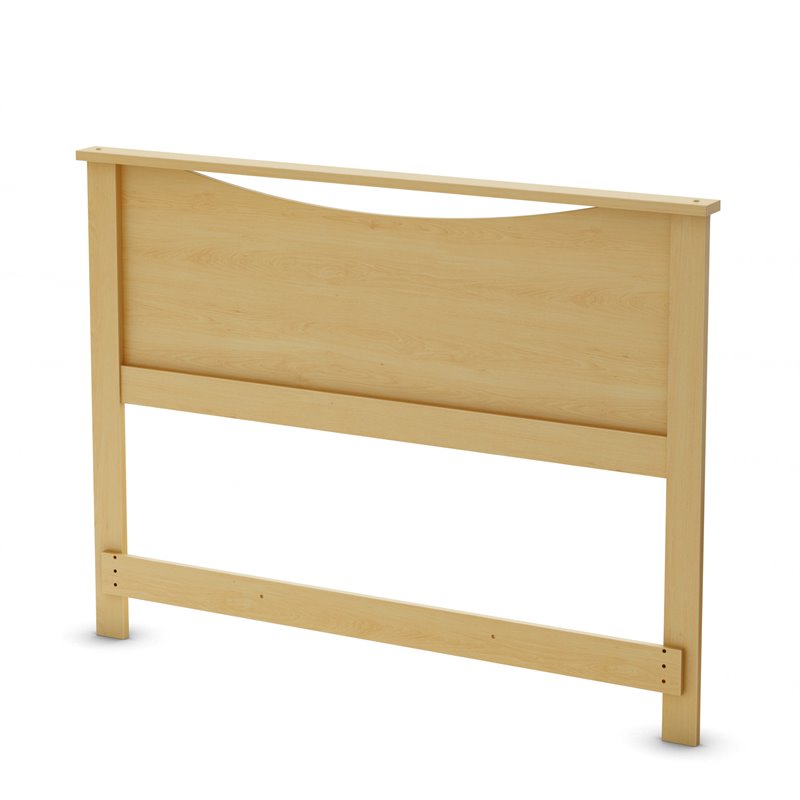 ---
Headboard Savvy
Headboards come in a wide range of colors, styles and materials, such as wood, leather and fabric, including iron headboards. They are also available in every price range, so you don't have to spend a lot of money just to find a good one.
Particularly when you are buying a headboard for a room that has already been furnished, you will want your new headboard to blend in seamlessly with the existing décor. Metal headboards can be an easy and clever way to make it appear they have always be a part of the décor because many manufacturers cater to a variety of tastes, and produce headboards in a number of popular styles including contemporary, casual, urban, transitional and traditional.
Some manufacturers offer headboards in a full/queen size. This means that the headboard legs will include two sets of holes, one for a full size bed and the other for a queen headboard. If you are purchasing the headboard for a full mattress, keep in mind that there will be a gap on each side between it and the outer edge of the headboard.
Height and scale of the headboard should fit the size of the bedroom: too small and the headboard will appear "lost" in the room; too big and the room will seem out of proportion. Especially when purchasing king size headboards and queen size headboards, make sure that
The headboard will set the tone of the bedroom. To create a relaxing and comfortable feel, select a headboard with flowing lines, soft curves or open spaces such as slats, lattice accents or a window pane design. For a more formal or traditional mood, choose wood or iron head boards with plenty of decorative detail. If you want to give your décor an urban edginess, select metal headboards with an asymmetrical design or a wood headboard with a lighter finish.
---
---
Upholstered headboards in a textured or micro suede fabric are a great way to make the room inviting. A button-tufted headboard made of leather creates visual interest. Whether upholstered in fabric or leather, a padded headboard comes in handy, especially if you like to read in bed.
Do you have allergies? If the answer is yes, perhaps a wood or metal headboard would be a better choice than one made of fabric.
Most headboards are attached to a bed frame of some kind, unless they are freestanding or of some other type of design. Before making a final purchase, check to see if the headboard you are buying needs any special type of hardware or if it is already included.
---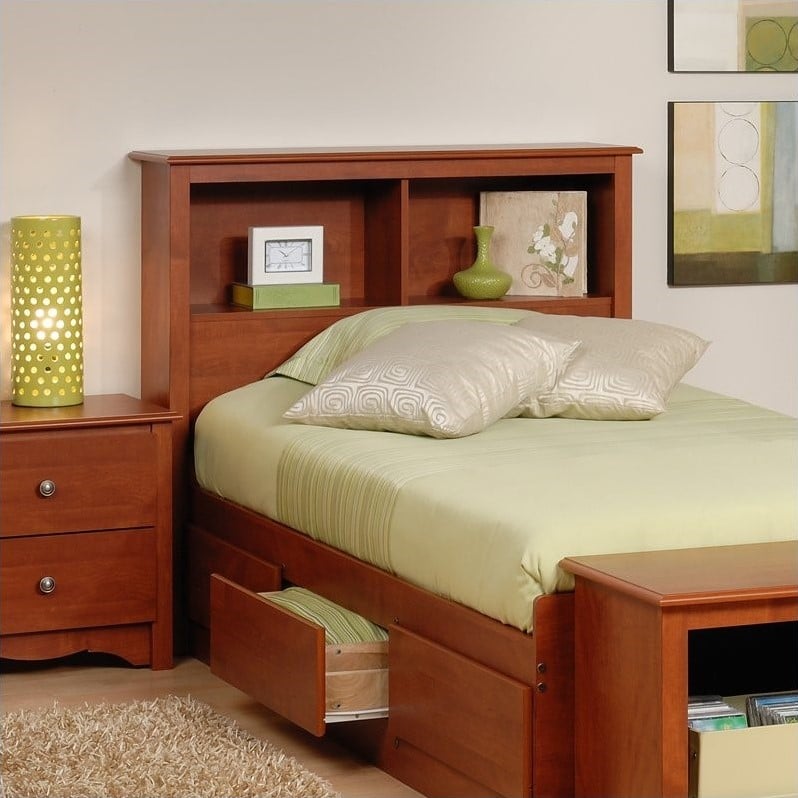 ---
Types of Headboards
Bookcase headboards aren't just for bibliophiles. It's a great way to increase a bedroom's available storage in a way that's stylish, while adding functionality to your décor. Versatile and practical, the bookcase headboard provides a place to store books and other items that you need to have close at hand.
Panel headboards are made of one or more panels attached to framework. Ranging from minimal and contemporary in design, to the rich detail of the more traditional, the panel bed is available in a wide variety of styles and materials. By mixing linear with geometric forms, panel beds add texture and cohesion to aroom's décor.
Slat headboards are made of vertical slat spindles, either in wood or in metal. They have classic lines and come in a variety of styles and colors. The slat spindles can be arranged singly, in pairs or in groups. In a smaller-sized bedroom, a slat headboard can create the illusion of space, because of its open design.
Upholstered headboards are typically covered in fabric or some other material such as leather or suede. They have a way of warming up a décor with a customized and tailored appearance, particularly when they have detailing like contrast stitching or are button tufted or shirred. An upholstered headboard made of multi-colored panels adds texture and visual interest.