Choosing a File Cabinet
We haven't quite yet achieved the long-promised paperless office; proposals, invoices and other necessary documents all need to be safely stored away for future reference. A good organizational system can really make a big difference in the long-term success of your business. Without the proper organizational tool, things can get out of control quickly. File cabinets are used to keep documents and files out of harm's reach and categorized in an easy to understand manner so that you know where to look.
While it's obvious that most people buy a filing cabinet to store files, with so many different kinds to choose from, it might be a little confusing to figure out what will meet all of your requirements. Do you need a vertical file cabinet or a lateral one? Should it be stationary or mobile? To help you to decide, here are few basic suggestions.
---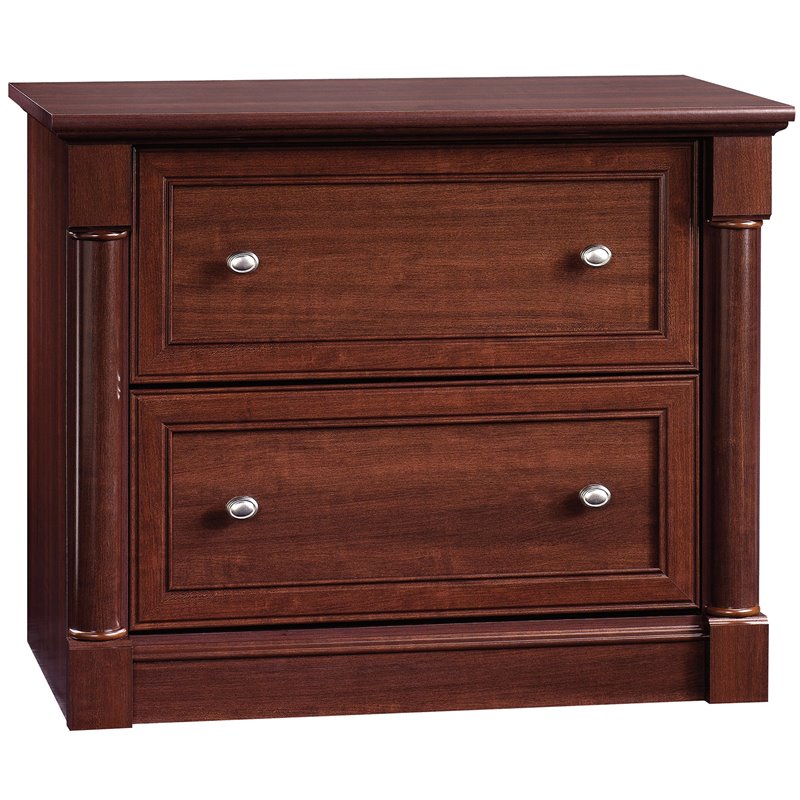 ---
Before You Begin
Vertical or lateral filing cabinets are generally intended for letter or legal sized papers. But what if you want to organize your blueprints? Decide what you want to use the filing cabinet for.
How much paperwork do you need to store? Depending on your needs, you might need more than one filing cabinet.
Do you want your filing cabinet to match your executive desk? If appearance isn't a concern, maybe an economical metal vertical file will be adequate.
If space is an issue, consider buying a unit that will includes storage such as a work surface or a set of bookshelves, in addition to the file drawers.
Keep in mind that you need enough space in front of the cabinets so that the drawers can open all the way without any obstruction.
Safety first: purchase filing cabinets with an anti-tip mechanism that will allow only one drawer to be open at a time.
---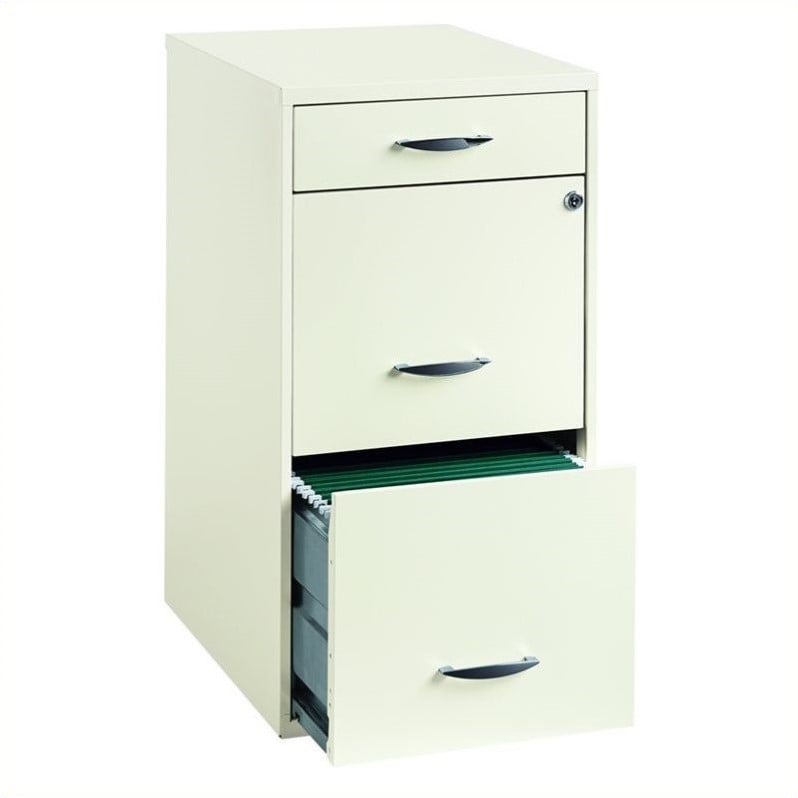 ---
Filing Cabinet Types
Depending on the size of your business, you may need more than one file cabinet to keep things in order. One might think that every file cabinet is the same, but that's simply not true. There are a variety of different cabinets available, each with their own advantages. The two most common types of file cabinets are the lateral and vertical cabinet.
Lateral file cabinets are a shorter, wider type of cabinet. Lower to the ground, these cabinets are convenient to have next to a desk so you can reach them while you're sitting down. Lateral file cabinets are capable of holding both legal and letter sized documents that are arranged from side to side. These cabinets typically feature anywhere from 1-3 drawers, and while those drawers aren't usually as deep as a vertical cab, they do offer plenty of storage space.
Vertical file cabinets are quite a bit taller and thinner than their lateral partners, and feature a number of stacked drawers. There are usually anywhere from 2-5 drawers in a vertical cab, and files are organized from front to back. Vertical file cabinets also hold both legal and letter-sized files. These cabinets are usually placed next to a wall because they're tall enough that they could tip over if someone bumped into them.
Flat file cabinets are designed to hold non-standard sized documents like blueprints, charts, posters (stored flat) and maps. Some models can be stacked and/or bolted together for the appearance of one tall unit; other flat file cabinets are available in 10-drawer units. There are numerous types of flat filing cabinets available, including features like, metal plan depressors to keep documents flat, anti-slip pads to prevent stacked units from sliding, dust covers and oversized drawers. As with most other types of filing cabinets, flat files are available with or without locks.
Hanging files come in a variety of styles, and depending on the type, can hold both standard and non-standard documents. The files in hanging file cabinets can be mounted in one of two ways, hanging clamps or hanging folders. Hanging clamps secure the documents without denting or marking them; they are ideal for larger documents like plans or blueprints. Usually, they must be purchased separately, and come in several sizes, 18", 24", 30", 36" or 42". Hanging folders are designed to hang between two rods or in a bin or in a drawer. They are most commonly letter or legal sized, but larger folders are available.
Roll files are designed to store your files "poster" fashion, either in tubes or rolled up. They are available in either vertical or horizontal styles. Some types of horizontal roll file cabinets have doors, ensuring that both ends of the file are protected from dust, etc. Vertical roll file cabinets have the added benefit of being readily accessible. They can have different configurations that can hold 8, 12 or 20 or more files.
Rolling file cabinets are simply file cabinets on wheels or casters. Depending on the style and design, many mobile filing cabinets will fit beneath a work table or desk. Mobile file cabinets can feature locking casters, a CD drawer, storage shelves and pockets for quick access to active files.
---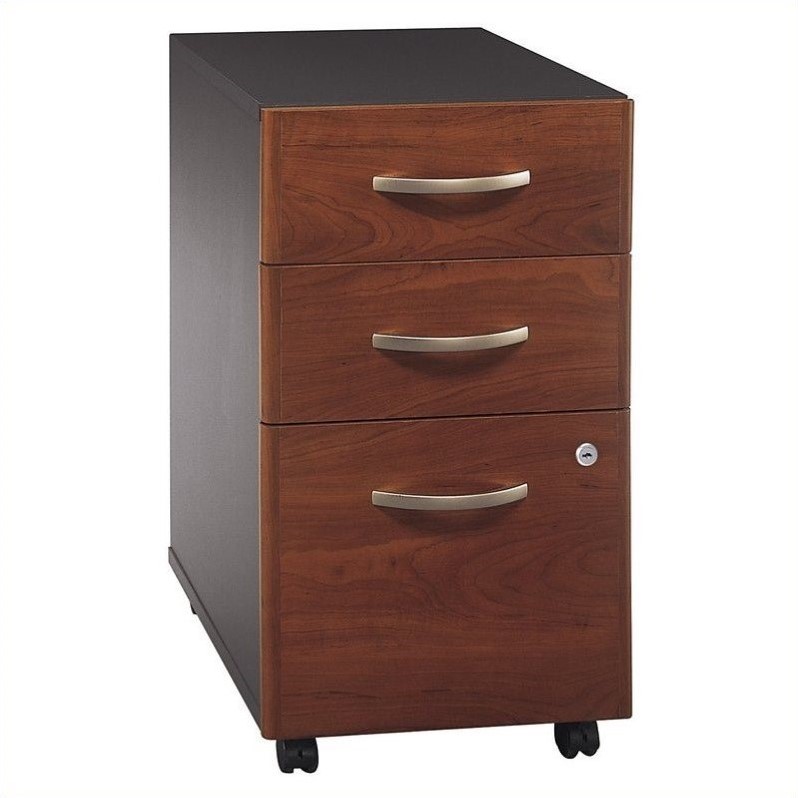 ---
Filing Cabinet Finishes
Adding a filing cabinet to your finely appointed den or refined law office doesn't have to mean resigning yourself to a clunky or unsightly piece of furniture. Natural wood finishes include oak, cherry, maple and pine. You have choices that vary from small desk pedestal models that tuck in beside your chair up to elegant dresser-style lateral file drawers.
Filing Cabinet Materials
Whether you are buying a filing cabinet for your home, home office or business, you want it to be strong, long-lasting and well made.
Metal filing cabinets offer cheap solutions to file storage needs. Keep in mind that steel filing cabinets can be narrow and tall for crowded spaces. Broad lateral file drawers may be the better choice for a low ceiling. Finishes are also available in black, white, gray and beige to coordinate properly with the rest of your office.
Wood filing cabinets are another popular option. Generally, this style has a wood or wood-look laminate front with a metal interior. They have a more formal and elegant look than the classic metal filing cabinet—perfect for the executive office!
---
Filing cabinets are a useful tool in keeping your professional life organized and running smoothly. Choose a file cabinet that gives you the stability and organization that will allow you to work to the best of your ability.