Choosing one or more chairs for home entertainment is a task you'll find at the crossroads of fashionable form and ergonomic function. Gamers today may be playing anything from cards and board games to video games and computer games. Each of those forms of seated entertainment can have the player glued to his or her seat for many hours. Be sure you have the right game chairs for the games your family all enjoy.
---
---
Video Game Chairs
Advances in video games over the past few decades are nothing short of impressive. From leaps in graphics and game play to bounds in AI and connectivity, games have evolved radically since the days of Mario and Luigi setting off to rescue the princess. Not surprisingly, game chairs have emerged to accommodate true video game enthusiasts who need ergonomic support for hours of game play.
Any true video game enthusiast can attest to the discomfort of being immersed in a game while seated on the wrong chair or stool. Frustrated gamers have been known sit on the floor with their back up against an ottoman craning their neck up at the screen and straining their eyes. Video game chairs are a great way to alleviate the numb backside and lower back ache associated with craning forward in the heat of battle.
---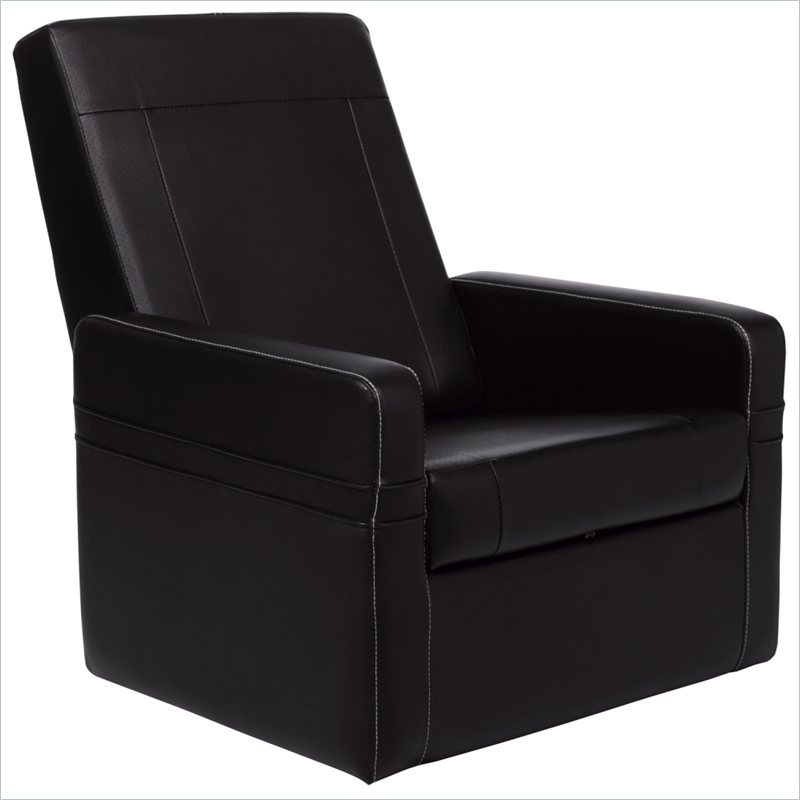 ---
Bean Bag Game Chairs
A new or casual video game player may want to get started with one of the more affordable bean bag or memory foam game chairs on the market. You have both affordable and colorful options when you shop only for your children. Browse bean bags and find playful upholstery and fabrics on wallet-friendly game chairs. While you consider form and function against affordability, remember that younger children will probably spend less time in bean bag game chairs as they're less likely to sit for long periods of time or stay devoted to a single game for hours.
The area of the home where you commonly game can also factor into your purchasing decision. Are you the sole occupant of your home? If not, can your living room comfortably accommodate one or more bean bag game chairs without intruding too much on shared space? You'll need to consider all the occupants of your home to determine what types of seating work best in your living room.
Armchair Video Game Chairs
Adult gamers who want a stylish look for a living room or media room might want to consider armchair game chairs. These game chair models look more like classic contemporary armchairs, but include modifications like a reclining back, a folding frame, or a storage compartment. Look for a storage space to house video games, handsets and other accessories you want in your gaming space, but not left out to clutter your coffee table or floor.
Card Game Chairs
Finally, we're going to look at the chairs you'll want to use for card games. More popular with adults, card game chairs may often be purchased with a number of card game tables, or to match a game table you already own. Look for traditional wood game chairs with padded seats upholstered with vinyl or leather. Card game chairs may have castors and/or adjustable height. Some of these chairs are well suited to general use with wood game tables that convert to dining tables when not being used for games.