---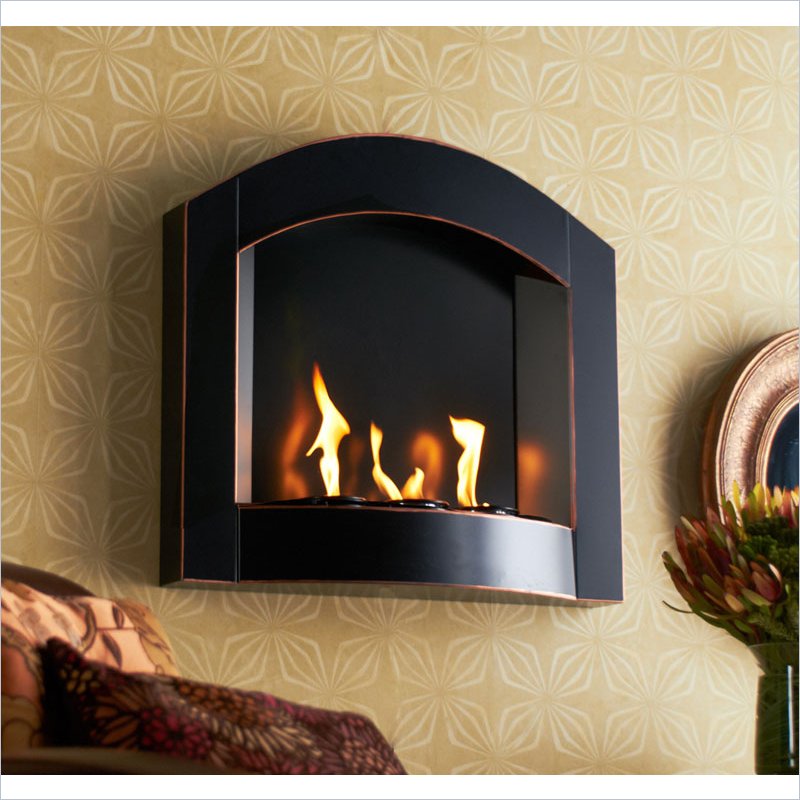 ---
Fireplace technology has come a long way in the last few years. Choose a wall gel fireplace and be the first person you know to snag this fascinating fuel source. Not only will you have a cleverly powered fireplace in your home, but you'll bet to choose from some of the most stunning fireplace designs. Whether you're renovating an entire room or looking for a quick style perk, a wall gel fireplace is a smart choice you can incorporate with minimal effort.
Wall Gel Fireplaces offer Cutting Edge Style
Designs for wall gel fireplaces start at the classic, elegant looks we all know and love. But what makes gel different is the versatility it offers. That flexibility translates to captivating free-standing glass designs and eye-catching wall sconces, all the way down to small personal fires that replace candles.
Create a sophisticated ivy-league look with an oak or mahogany mantel. Or go the art deco or minimalist route with the clean frame of a black gel fireplace. Why not go for a futuristic look with a space-age glass and meteor-inspired pebble combination? Polished and brushed stainless steel or rustic, shabby-chic antique finishes can kick-start a whole new theme for any room in your home.
Clean Green Heat from Your Wall Gel Fireplace
The alcohol based gel used in this fuel is smoke and soot free with no toxic fumes. Gel canisters burn with a fire-like crackling sound that adds to the enjoyment of your wall mount gel fireplace. Gel canisters are inexpensive, yet provide heat and light. Rather than paying a hefty gas or electric bill, or having to buy never-ending bundles of wood, your wall gel fireplace will be the most cost-effective choice in the long run. Let your friends and family know you've made an environmentally friendly choice in fireplaces and inspire them to make the change too.
Ventless Wall Gel Fireplaces are the Height of Convenience
Gel fireplaces are ventless, meaning they don't require any duct installation or gas hookups. They are the most fuel efficient option on the market as they give off heat without losing any energy into the ventilation. As you would expect, ventless models also set up with minimal effort and are removable, should you wish to take it with you to your next home. Or simply move it from the living room to the den, or down to the basement. With a wall gel fireplace, you'll find the best combination of versatility and value.
Your Favorite Manufacturers make Wall Gel Fireplaces
A Real Flame gel fireplace or a Southern Enterprises gel fireplace are be a delightful conversation piece at your next dinner party as your guests ask questions about form and function. Take pride in your purchase and enjoy your fireplace for many years when you choose a trusted brand.