---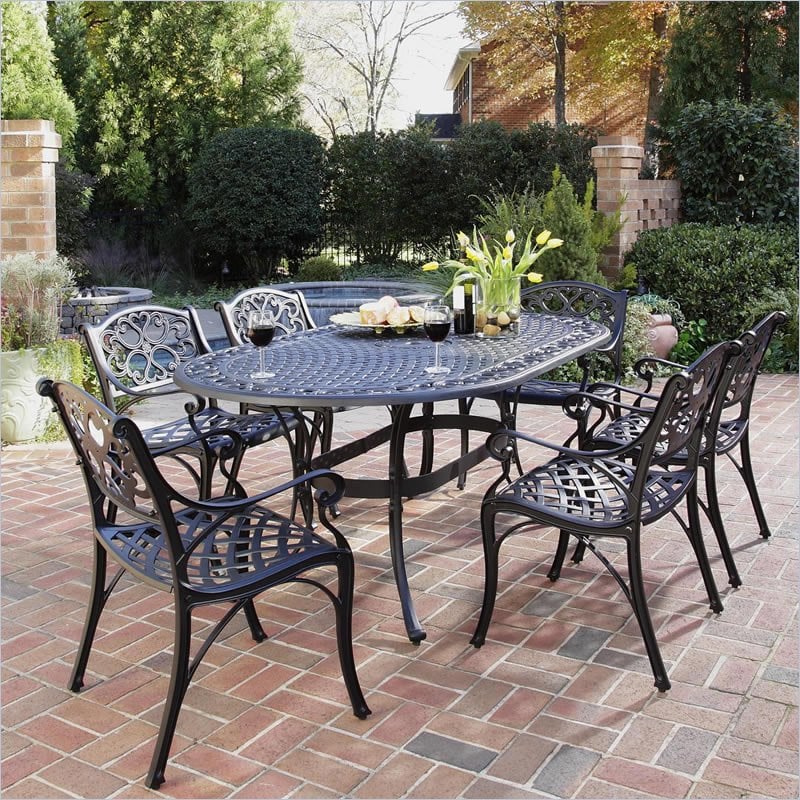 ---
This summer, get the most comfortable, stylish and durable patio on the block. This buying guide will show you how to buy the right patio dining set for your patio. We want your patio to look its best and be comfortable for you and your guests! Here are some things to consider.
How Do You Use Your Patio?
First thing you need to take into account is how often you're going to use your patio this summer and for what? If you're thinking of using it often for yourself, you won't need a large patio dining set. But if you're thinking of holding some summer parties out there, you will need to think about a couple of more things.
How Much Sun Does Your Patio Get During the Summer?
This will affect your choice of patio umbrellas and shade sails. It will also affect where your patio dining set will be placed on your patio.
What's the Size of Your Patio?
Before buying any outdoor furniture, you should get a feel for how large your patio actually is. Take some measurements so you know the width and height.
What is Your Patio Style?
If you live in an area that has unpredictable weather conditions or where it just rains a fair amount, consider getting a metal patio dining set.
Wood sets look very nice and work well in environments with subtle weather conditions. However, to maintain a wood patio dining set, you'll need to cover it or bring it in for it to last.
If you really like the look of wood and you live in an area where it rains a fair amount, patio furniture made of hardwood would be the best choice. Teak wood is ideal because it's durable and low maintenance. Mahogany, jarrah and redwood are also options. Steer clear of wicker and softwoods like cedar if your area is prone to unpredictable weather conditions.
With any patio dining set, bring it in or cover it when the summer season is over, which ensures you'll get the most of your outdoor dining set.
Do You Want Cushions for Your Patio Dining Set?
Your guests will be the most comfortable with cushioned patio dining chairs. Cushions often come with patio dining set or you can purchase cushions separately. Look for cushions that have been coated with water and stain repellant.
How Big should your Patio Table Be?
Do you have a large family and want them to be able to sit at the table when you're entertaining outdoors? Will you be hosting buffet-style barbeques? Do you just need a place to enjoy your morning coffee? Consider how you'll be using your patio table and purchase the ideal size for your needs.
What's the Style of your Patio Umbrella?
Many patio tables come with holes in the middle for a patio umbrella. If you decide to choose a table without a hole, don't worry; there are many other options for patio umbrellas. You can choose a shade sail patio umbrella, an offset patio umbrella or a freestanding one.
Happy shopping!