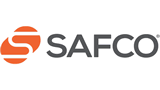 Safco - Waste Receptacle
Safco Products Company specializes in office furniture. Their philosophy is in producing furniture that help you thrive in your work life. The two words they go by are comfort and organization. A comfortable and efficient work environment help ease some of the stress associated with work. Safco furniture place customers first.
Safco was founded over 40 years ago with a focus on storage furniture, specifically designed for the office. Over the years, they invested in R&D and strived to become a leader in office furniture.
Safco Seating Solutions
Among the many products that the company offers, Safco chairs are probably the most sought after. You can find a Safco chair with a wide range of features and in different colors. For comfort, some important features you may want to look for include lumbar support, tilt control, and mesh back. If more than one person uses the chair, the adjustability of the seat height is an important factor. For someone who likes leaning back onto the chair, a high back chair may be the best option.
Sometimes all you are looking for may be a simple stool. You will find a variety of Safco stools available, including drafting stools. Some come with back and some are backless. Certain Safco stools come with many add-on options. The Safco Task Master Series, for example, come with optional armrests, casters, footrest, and more.