---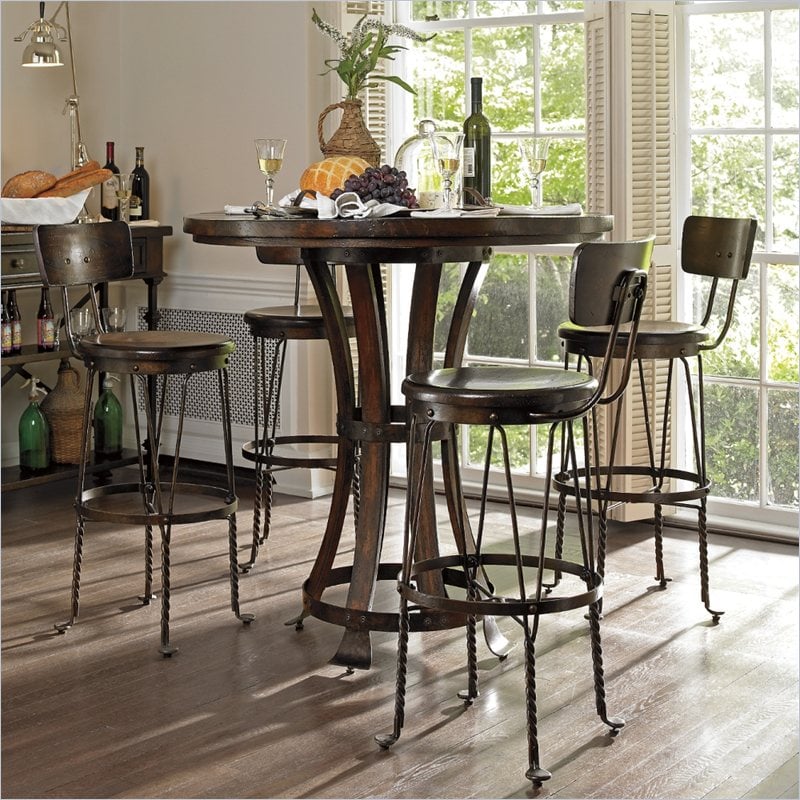 ---
The resurgent popularity of home bars has had a similar effect for pub sets, and these table and chair sets are now more frequently incorporated into the home as a stylish spot for enjoying drinks and some engaging conversation. Slim and space-conscious, pub tables are just as well-suited to a kitchen nook or a back corner of your entertainment areas as they are to the dining room. Locating one near a window can be the perfect place for breakfast on a sunny morning. Your considerations when purchasing a pub set are much the same as those for any collection of furniture pieces that have to "work" together.
---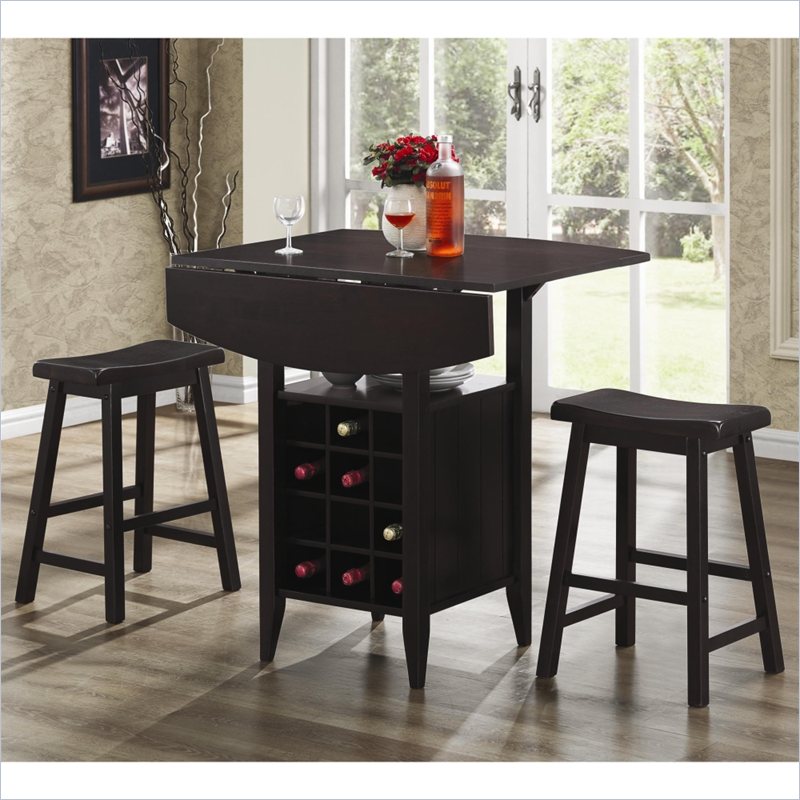 ---
Good Locations for Pub Table Sets
The smaller table top size or diameter of a pub table means greater freedom as to where you can locate it in your home without it impinging on open space. A pub table and a pair of high chairs will most commonly be worked into a dining or entertainment area where complementary seating heightens the decor and / or more expansive seating fixtures are impractical. Many people choose to place them in less central area of the room as a seating alternative or a spot where a small number of guests can enjoy drinks before dinner. As mentioned, locating one near a window can provide an enjoyable reprieve from the ordinary when the view is worth taking in.
However, a pub set can also serve as a more primary seating fixture in any eating area that has space constraints. This is particularly true of smaller dining areas in apartments or condominiums that do not feature a separate dining room where a portion of the common space must be used for this purpose. Many such accommodations feature a dining counter, and a pub set can be placed in front of the dining counter if you wish to have an actual table without taking up much precious space.
---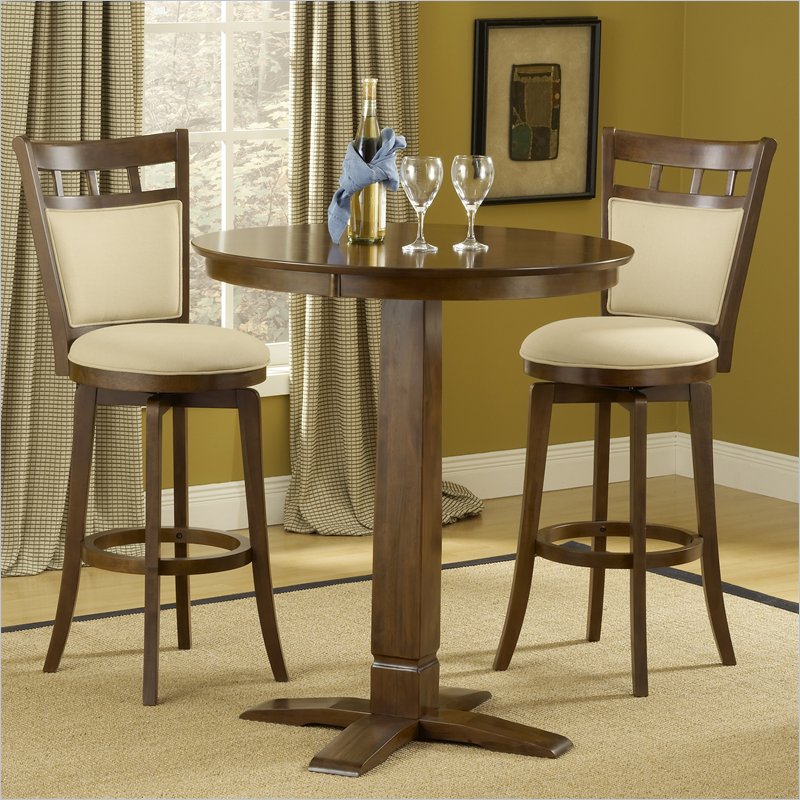 ---
Typical Construction Elements
A wooden pub set is likely the one of choice for any traditional decor. A wooden pub table and stools have a natural warmth of character and typically age well. The only concern for wooden components is that they are more susceptible to nicks and scratches than other more durable exterior materials.
A glass table top pub set with a metal base is a popular variety that feature styles and designs for both traditional contemporary and modern contemporary themes. Do keep in mind that a pub set that includes a table with tempered glass will be stronger than one that has a regular class top.
A pub set that pairs a metal base with a wooden or composite material table top is the most durable option and one that you can locate worry-free in more high traffic areas of the home or one where children or youth may use it.