---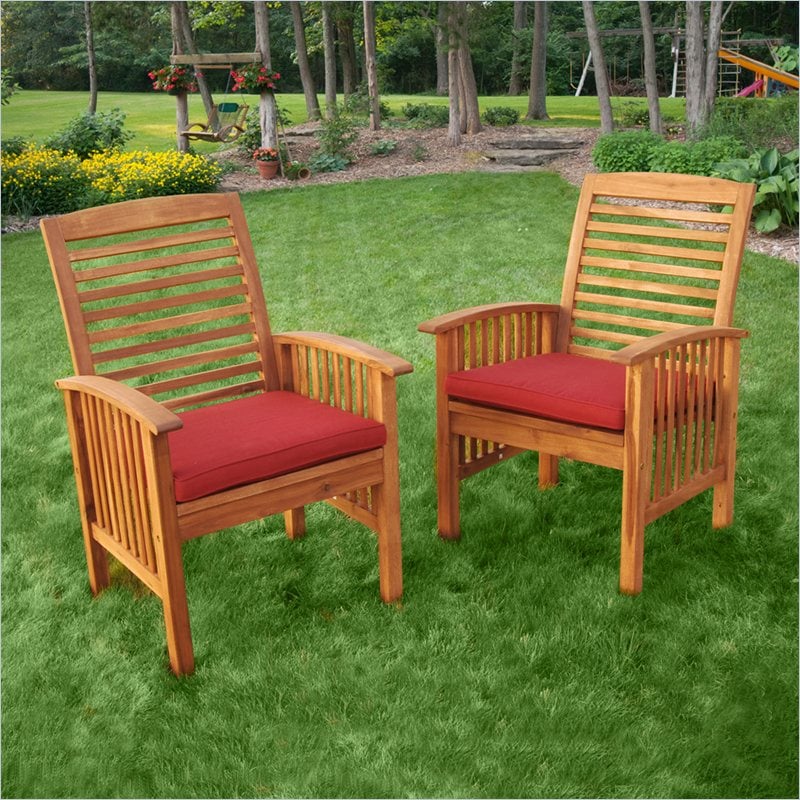 ---
As we spend more of our days indoors, at desks, tables, and work benches, taking time to relax and breathe fresh air easily falls by the wayside. At the end of a busy day, why not take a moment to decompress on your porch or back patio on a comfortable patio chair or outdoor dining chair?
If you're searching for a way to make your home more inviting at the end of the day, outdoor chairs make sense. The selection in styles and materials ranges from high-end designer and luxury furniture to economical camping chairs, so you may want to set a budget up front to keep you focused
Even if you live in a region that gets harsh, long, or wet winters, you can still benefit from owning outdoor chairs. Consider how much easier it will be to spend months indoors when you haven't bored yourself with the same surroundings all summer.
An Outdoor Dining Chair on Its Own
When you have a garden chair and/or an outdoor dining chair, you can spend time on your balcony and on your lawn, feeling like you've gotten out of the house without spending time or money to head across town.
Look around your front and back yard and scout out any space you think might be a good spot for an outdoor dining chair to sit, relax, read, or just take in a view. Add a garden chair under your favorite tree or a pair of outdoor chairs on your porch. It only takes a bit of planning and creative thinking to use outdoor chairs as a way to get more value from your exterior living space.
As with other outdoor furniture, you'll want to factor climate and personal use into your outdoor dining chair criteria. Will you need moisture and mildew resistant outdoor chairs? Should your garden chair feature padding to accommodate hours of engrossed reading? Do you want lightweight outdoor chairs that can easily move around your yard or travel with you as needed?
Clever Portable Camping Chairs
Having a portable chair or two is a smart purchase for any household. Regardless of whether home is a large suburban house or a compact urban apartment, most of us will want to grab a portable chair and head to the park or the beach for an afternoon.
If you shop carefully, you may find outdoor chairs that work as camping chairs, but also fit in with your regular patio furniture. Look for durable, weatherproof outdoor folding chairs that can live on your balcony most of the time, but can go on the road at a moment's notice.
Outdoor chairs can be a versatile investment you'll value for many years. Most outdoor dining chair and garden chair products will easily move to your next home to take you from your bachelor basement suite on to a townhome all the way to your first house. As you build outdoor chairs into your lifestyle, you will experience the benefits of being well-rested with less stress.