---
---
Playfully Bold Headboards for Kids
Much of what distinguishes a child's bedroom from an adult space is the use of color and style elements, be it a specific storybook character or general image theme like flowers or trucks. Depending on how often you plan to update your child's bedroom, look for appropriately specific or versatile products. Kids headboards are a great way to change or update theme, complement colors, and/or add storage space. Headboards can be relatively affordable, yet make a statement in terms of visual presence.
Stylized Statement Headboards
Choose a bold statement headboard and you're nearly halfway to creating a themed kids bedroom. Whether you look for shapes, patterns, or characters, there are many headboards that can make a strong statement. You might not have as much flexibility with a redesign down the road, so it's important to weigh the design value against the headboard's staying power.
---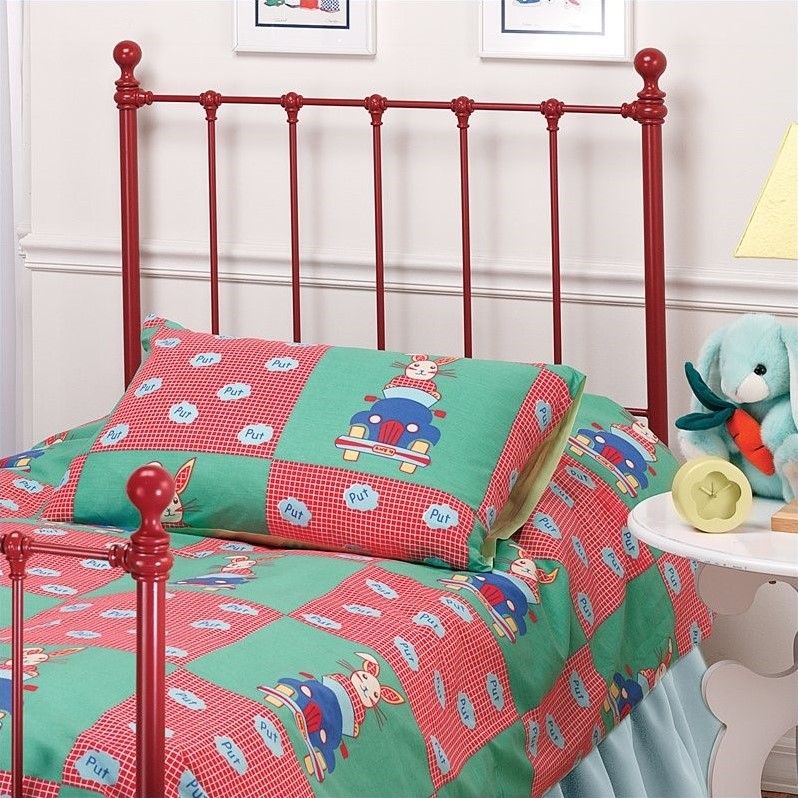 ---
Colorful Wood and Metal Headboards
Adding color to your child's bedroom is a flexible way to add a playful flair to the room décor. A red or blue headboard, or other colors including green, yellow, pink, and purple can effectively distinguish the room's atmosphere from other areas of your home. As your child grows, change the other smaller accessories in the room to update the theme and keep pace with his or her taste and personality.
---
---
Bookcase Storage Headboards
Bookcase headboards look and function like adult bookcase headboards. You may find added style elements like flower knobs on drawers or other small splashes of color. If you want the benefits of bookcase storage, you may have to supplement any theme you're creating with additional design and style elements like wall art, bedding, and accessories including lamps and rugs.