Buying Guide: How to Find the Perfect Fireplace
There is no better way to cozy up a room than with a fireplace. But what was once a built-in option is now available to everyone. Today there are a variety of inexpensive fireplaces that are easy-to-install, ideal for those without a wood burning fireplace or natural gas line.
Before choosing a new fireplace, it is important to consider your needs, your budget, features and style.
Every customer has a different reason to buy a fireplace. Where some customers need a fireplace that will heat their home, others need a fireplace that will be easy to maintain, and cheap to run. Some others are looking for the option that best closely resembles a "real" wood burning fireplace and some others are looking for outdoor fire pits. We carry all kinds of fireplaces that are suited to these different needs.
---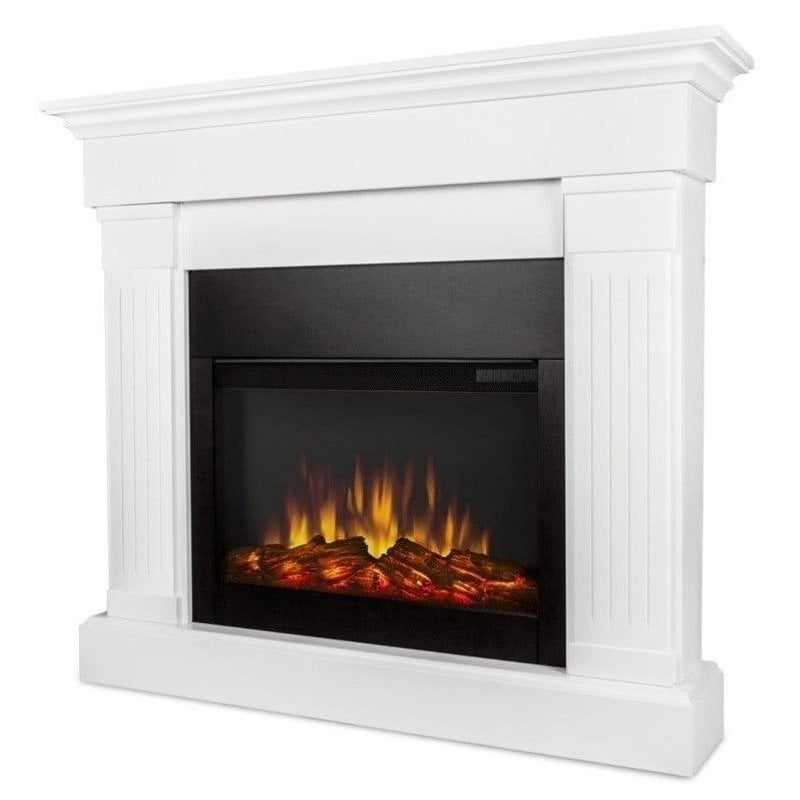 ---
Fireplace Types
Electric Fireplaces
Electric fireplaces are the most popular alternative to a wood burning fireplace. Electric fireplaces emulate the look by incorporating a wood mantel into the design. They are also available in several design options including TV stand fireplaces. An electric stove fireplace or heater is a smaller, more casual option that is great for the cabin.
Fireplace Insert
Why not upgrade to the convenience of electricity? Electric fireplace inserts are designed to fit into the recessed area of a traditional fireplace. Plug it in rather than spend time chopping wood. Be sure to purchase the correct size fireplace for your opening.
Gel Fuel Fireplaces
Gel is a relatively new addition to fireplace design and gel fireplaces are usually both modern and ventless. Add a gel canister for an efficient home fireplace with a real flame. A wall mount gel fuel fireplace is perfect for indoor use and is light enough to be mounted almost anywhere. Portable fireplaces are perfect for an on-the-go life. Most commonly seen outdoors, portable fireplaces are typically small enough to be moved easily from place to place.
---
---
Fireplace Style
Adding a fireplace can be a striking touch wherever you decide to place it. However, it will be more than just the flame that makes a statement. For your fireplace, make sure to buy one with a mantel and hearth that reflects your style and that you will be satisfied with for years to come. Choose a stone fireplace, wood fireplace or even metal. A corner fireplace is a smart way to use an unused corner.
Modern electric fireplaces are available in both wood and metal finishes. Go for a sleek version for a contemporary space or try the look of deep espresso for a more transitional take. Traditional fireplaces are perfect for a more formal home. Choose a design with elaborate carvings, embossed finishes, opulent wood, and even bold brick to make a major design statement.
---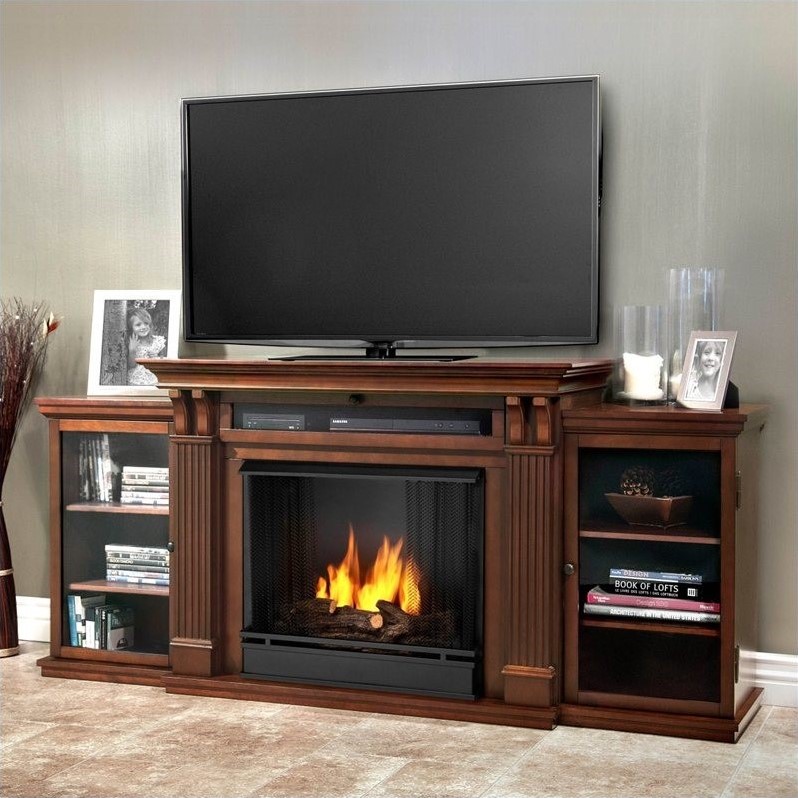 ---
Environmental Factors
Environmental concerns naturally arise when thinking about having a fireplace. Is it better to burn wood or gas? Or is the more recent option of gel fuel the way to go?
Gel is an extremely clean and efficient fuel choice. Ventless fireplaces are powered by gel canisters and come in surprisingly versatile, cutting-edge designs. Installation is often as simple as hanging a picture frame.
Whereas gas and electric fireplaces may come closer to the look and feel of a wood burning fireplace, many models still require some assembly and installation. Gas fireplaces are a lovely heat source, but they must be vented safely.
When you're ready to buy, take your time and choose carefully. The right fireplace can be a lifestyle improvement you'll enjoy for years to come.