---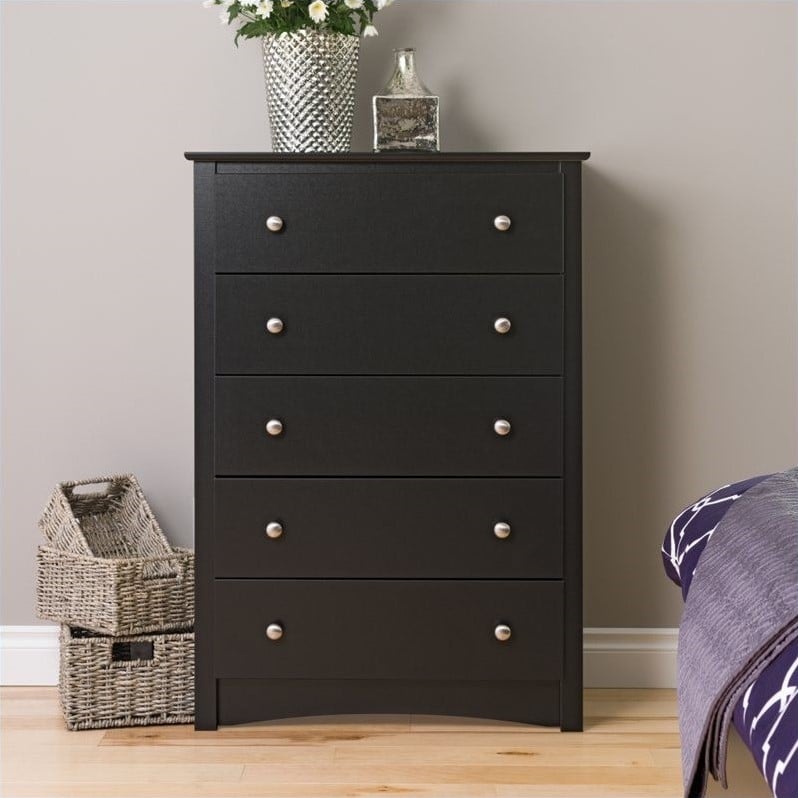 ---
Finding the Right Chest of Drawers for Your Bedroom
A chest of drawers, also called a chest, is designed to hold clothes and other personal items. Typically, chests are taller than they are wide. If your bedroom is narrow or small, selecting a chest instead of a dresser will utilize the space in the room vertically (up the wall) rather than horizontally (across the floor), making them a smart choice.
While there are many different kinds and styles to choose from, chests are generally made of wood. To find the right chest of drawers for your bedroom, consider what you would like to use the chest for and where you will be putting it.
Types of Chests
Standard chest of drawers: standard chest is commonly used like a dresser to hold clothes and small accessories, but it is generally narrow in width and stands taller than a dresser. However, like a dresser, a chest of drawers is available in different drawer number-and-size combinations such as a 3-drawer chest, 4-drawer chest and even 9-drawer and more configurations.
Bachelor chests: A bachelor's chest emerged during 18th century as an English style low-standing chest of drawers, designed to hold male articles of clothing including shirts and underwear. It resembles a regular chest of drawers with several subtle differences. They tend to be more formal, stately and wider than a standard nightstand. Typically they are designed to look masculine, and often have oversized profiles, darker finishes and sophisticated hardware accents.
Blanket chests: A blanket chest not only stores and protects your blankets so that they are easily accessible; it is also a great place to put other types of bedding such as extra sheets or pillowcases. Some types of blankets chests are dual-purpose and can also be used as a bed bench. But they don't have to be used just for blankets; you can use your blanket chest for out-of-season clothing storage.
Lingerie chests: A lingerie chest is a narrow set of drawers typically used to hold lingerie and undergarments. Because they are narrow, they tend to take up less room than other kinds of chests. For this reason lingerie chests are often used to store any type of clothing in a room where space might be an issue. Lingerie chests can also be called a chiffonier.
Once you decide on the type of chest of drawers you want to add to your bedroom décor design, there are other things to consider before making a final decision.
Finish/Color – especially if you are adding the chest of drawers to a bedroom that is already furnished, the finish or color of the wood should match or complement the other furniture pieces in the room. A black chest of drawers will be easier to blend than a red chest of drawers.


Features – whether it's a standard chest of drawers or a specific type of chest such as a bachelor chest or a lingerie chest, take some time to think about the features that will be the most useful to you.


Location – after deciding where the chest will go, take measurements; you don't want to get the chest of drawers home only to discover that it won't fit its intended space.