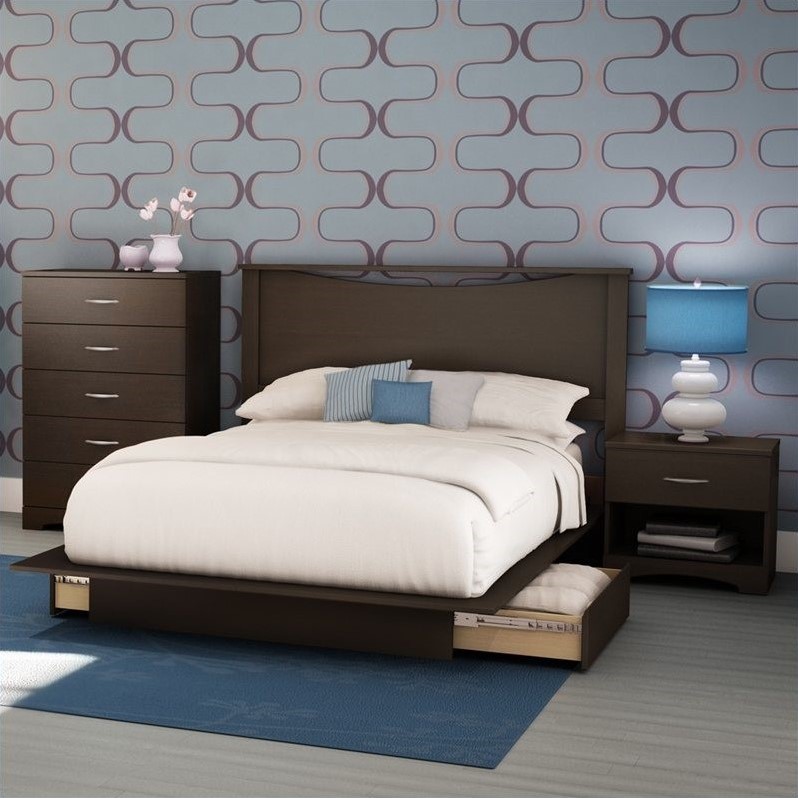 It's not always easy to shop for both style and practicality, yet still find furniture you're genuinely happy with. Follow the suggestions below to get that much closer to your perfect traditional or contemporary bedroom set.
The saying, "you've made your bed, now lie in it," is typically a stern reprimand for someone who's brought trouble on him or herself. But in terms of choosing a bedroom set, you may want to think about the expression literally. For a couple needing storage bedding sets, a twin set with a slat bed is absolutely wrong. A better choice would be a queen set with a captain's bed. Likewise, a king set featuring an upholstered bed in leather and mahogany would be excessive for most children – if you could get it through the bedroom door in the first place!
Contemporary Flair? Or Traditional Comfort?
If you haven't yet decided on a theme for your room, do some research up front on the types of cutting-edge or old-fashioned furniture you like best. Do you think you might be a traditional person? Try terms like antique, vintage, Victorian, or nouveau as best suits your taste. You'll find mostly wood furniture in oak or cherry and other natural finishes. Designs will include carvings and curvy shapes.
For contemporary styles, use words like minimalist, trendy, designer, or futuristic. Furniture finishes will include black or deep espresso tones, white, and silver, on craftsmanship that focuses on simplicity and boldness. Keep brainstorming and browsing until you're confident you have a strong grasp of how to describe what you like.
Does color inspire you more than structural style? You might be thoroughly enamored by ruddy cherry or brushed silver or elegant chocolate brown. If color is what makes your heart flutter, you could find that the exact shape of a bed frame, dresser, bookcase, nightstand, or other pieces are not as noticeable to you.
Storage and Affordability in Your Bedroom Set
Choosing a bedroom set that will meet the practical needs of budget and efficient use of space may steer you back from a preference for style or material. But rest assured, the array of king, queen, and twin set options won't leave you with Hobson's choice.
You may already be thinking of a captain's bed with drawers for storage. Add a bookcase headboard and a lingerie chest to use your small space to the fullest. If the bedroom set is for a spare room and you're keen to have a trundle, think about a platform panel bed to accommodate it.
Depending on body type, you may want the sleeping surface of a king sized mattress, but the cost and demand on floor space makes you nervous. Your practical side can be sated again if you compromise with a California king set as the bed is wider and longer than a queen size, but narrower than a regular king.
Or you might be prepared for the plainest of plain 2 piece bedroom sets as long as it's economical. To truly practice practicality, your best bet is to use the more critical factor to narrow your search before the addressing the other.
However you prioritize and whatever you decide on, remember that bedroom sets are some of the most personal pieces in your home. There are no hard and fast rules and the tips above are only guidelines. Whether you spring for a 5 piece designer king set or choose to tone it down with a simple queen set, your choice will be with you every day. You may want guests to glimpse your space on a tour, but you're the one who will be living with it.