---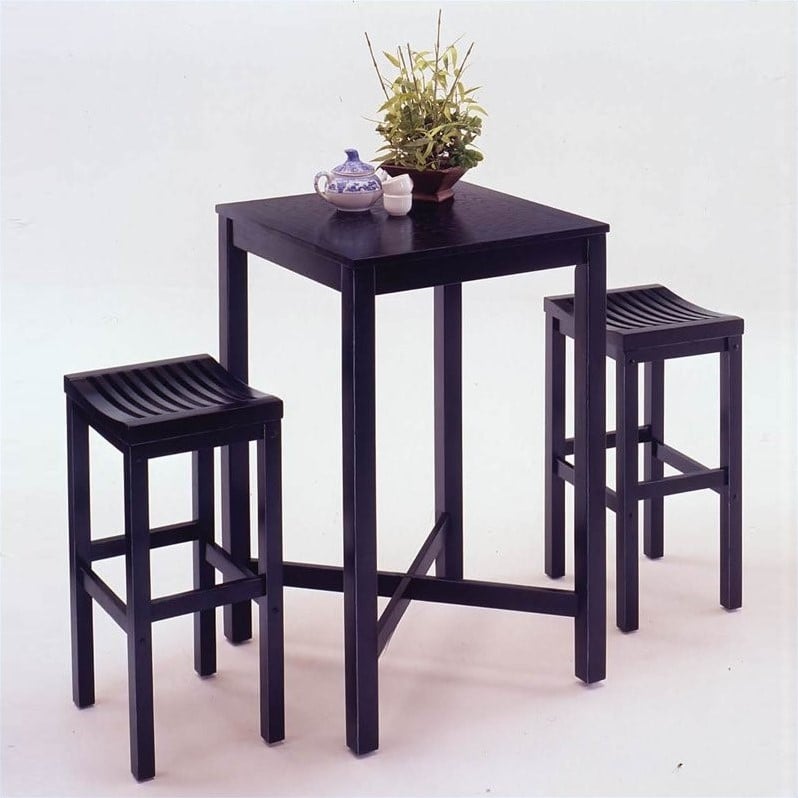 ---
Pub sets are great if you're hoping to add a smaller dining set to the kitchen or dining room. Because a pub set is generally smaller than a regular dining room table set, you can squeeze it into a smaller room, or add a pub table and pub chairs to a larger kitchen for a quick-meal spot. This short guide will discuss what sort of bar furniture should you expect when you buy a pub set, plus what styles work and other helpful pub set ideas.
---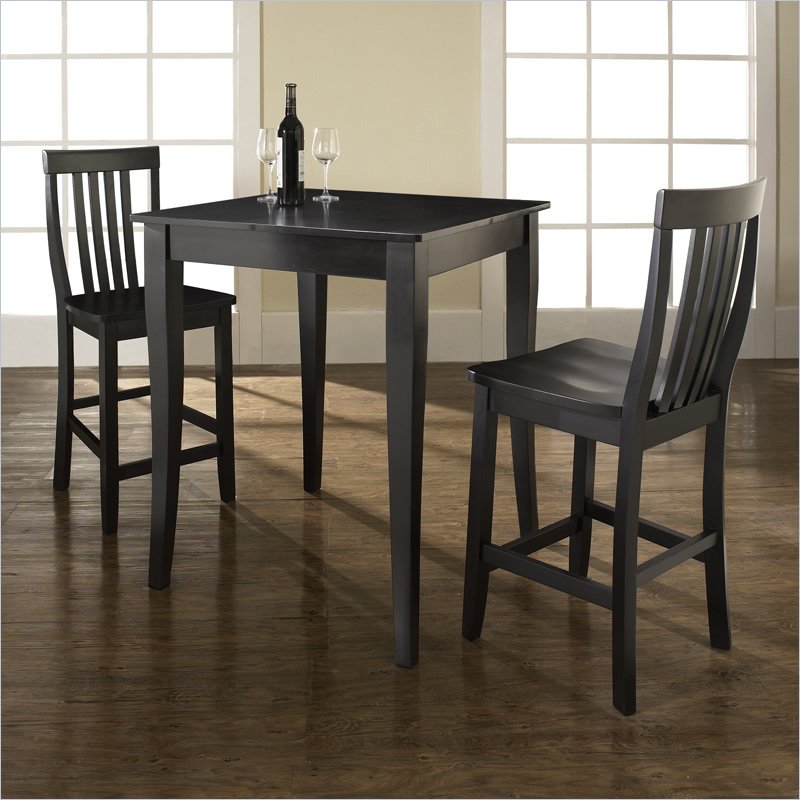 ---
Pub Set Furniture
The typical pub set comes with a pub table and a pair of matching pub chairs. Bar pub tables are typically taller and narrower than your standard dining table, and usually clock in at about the counter or bar height. This shape allows you more freedom when you're choosing a place to put it. Pub tables can be used as your regular dining table, an extra workspace or even just a casual spot for a quick bite or a place to read the news paper.
Pub tables traditionally come with a single pedestal for support, but more modern designs feature tables with four legs. The tabletop shape also isn't set in stone, as you'll be able to choose from round, square, oval and rectangular shapes. You'll also be able to find pub tables that are meant to be free-standing or that are made to lean against a wall.
Pub chairs are also taller than your standard chair, so that they match the counter height of the table. It's possible that your set will come with bar stools or adjustable swivel stools with a back. Depending on your needs, look for a set that comes with the type of seat you desire. Those looking for support and the ability to fine-tune should look for a swivel stool with back support, while someone may feel more comfortable with a backless stool.
Most pub tables are designed to fit two people comfortably, but that doesn't mean you can't find pub sets that seat up to four.
---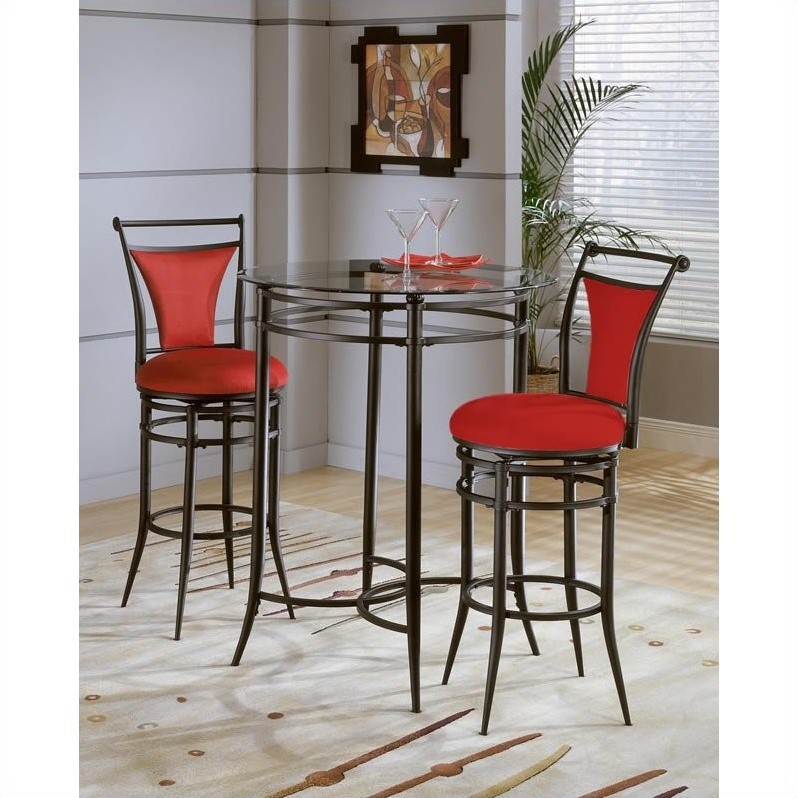 ---
Pub Set Materials
The most popular material used for pub style dining sets is wood, and you'll find plenty of sets made from different woods like oak, cherry and mahogany. You can find tables and chairs done in many different colors and finishes, so you'll be able to match the set with nearly any type of décor.
For a contemporary kitchen or dining room, look for pub sets that incorporate glass, whether it is combined with metal or wood. This combination of materials gives off a sleek and current look. You'll find pub sets in wood, metal, glass and even plastic.
The great thing about pub sets is that no matter what your needs, you'll be able to find a style that works. Pub sets are a great fit in any type of room, from traditional to modern, and there are so many styles, colors, shapes and materials to choose from, it's a given that you'll find a set that you like at a price that fits your budget.