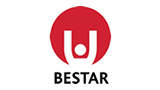 Bestar - Embassy
Bestar Office Furniture
Bestar Furniture is a leading supplier of ready to assemble office furniture, including hutches, desks, filing cabinets, bookcases and more. Their innovation has credited them as being among the best office manufactures in North America.
Bestar Computer Desks
Bestar Makes a great selection of computer desks, which are easy to assemble, durable, and perfect for a commercial or residential workspace. Work surfaces are made from scratch resistant melamine, and durable pvc edges are designed to protect the desk from dings and bumps. The Bestar Connexion collection features more premium layouts like l shape or even u shape desks. Whatever your office needs, Bestar computer desks will deliver on the quality and style that you need to get the job done.