---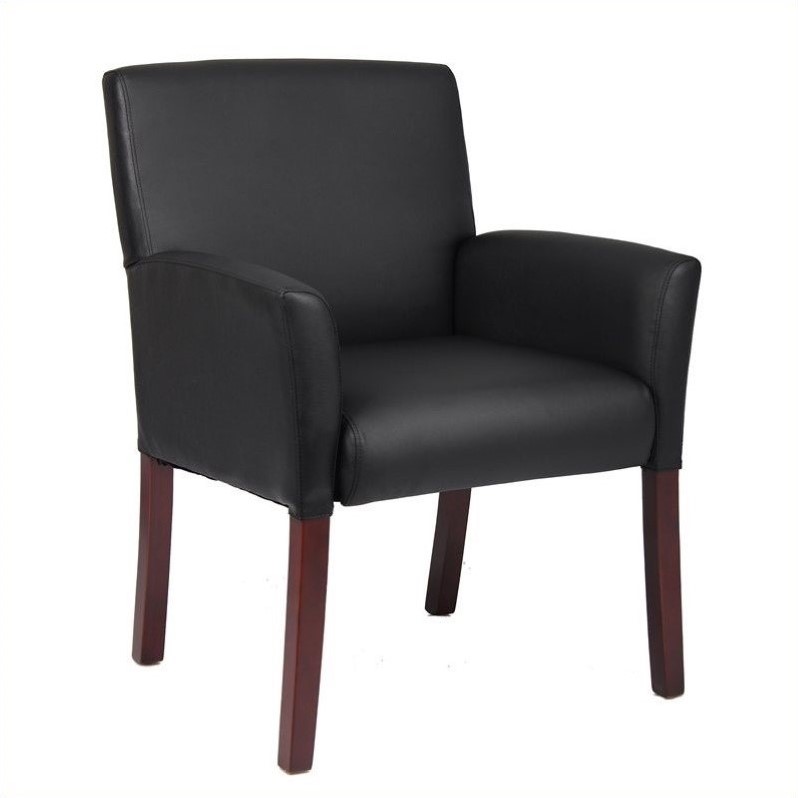 ---
Guest Chairs: Decorating Your Office with for Clients
No matter how big or small your office is, eventually you're going to have guests. They're going to need guest seating that is comfortable and looks great. That's why it's important to make sure you have stylish guest chairs, reception chairs and side chairs for those situations.
Match Your Guest Furniture to the Office
Depending on your office décor, the style of guest chair can vary quite drastically. It's important to match your guest furniture with the rest of the office. For instance, if your office furniture is quite practical, neon contemporary chairs in the lobby will seem wildly out of place.
Simple vinyl side guest chairs would fit perfectly in a high school lobby or at the dentist's office, but the reception room at a law firm might require something a bit more posh, like a leather guest chair that will have the office looking sharp.
Who Will Be Using the Guest Seats?
Take an honest look at your requirements. Is your office quite busy, with large amounts of people going in and out? Are you constantly scheduling meetings or interviews with people from outside the workplace? If the incoming traffic to your office is quite low, then a few quest chairs in the lobby will probably be enough.
On the other hand, if there are a high number of guests circulating throughout your office, you'll not only need fair bit of waiting room furniture, but chairs throughout the rest of the workplace as well.
Guest chairs for your personal office are also a necessity. Whether you're conducting interviews or simply having a casual meeting with a co-worker, you'll need guest seats for people to sit in.
---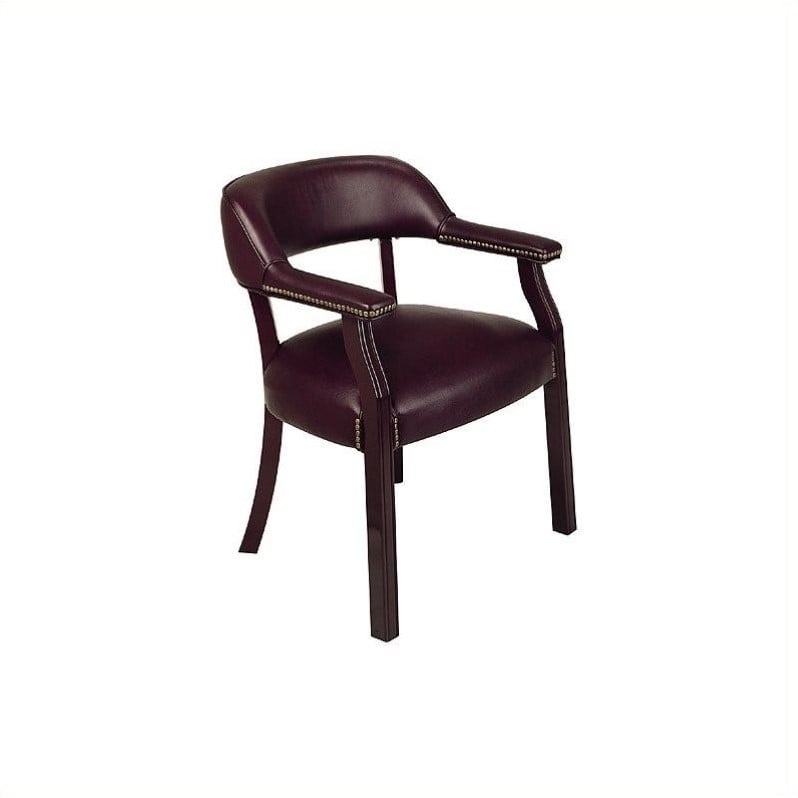 ---
Types of Guest Chairs
If you're new to the world of office furniture, your first questions about guest chairs will probably be, "What is a guest chair?" and "Why do I need one?" It sounds formal, but the extra short-term seating every office needs usually takes the form of guest chairs.
You might also hear them referred to as reception chairs, logically found in corporate or medical reception areas. Guest chairs are the comfortable, yet simpler seating that lines waiting rooms, larger offices, conference rooms, and break areas.
Depending on the quantity and quality you need, your choices range from cheap office guest chairs to a plush, vinyl-covered Office Star guest chair or a lavish, leather-upholstered executive guest chair.
Furnishing the common spaces in most offices stretches beyond the reception area. You'll need an executive guest chair in each office and several or more in each conference room or boardroom. For the latter, consider how large the average meeting is at your organization.
Do several departments of your company often come together? Is there ever a need for all staff to meet? Or are training events a common occurrence? Factoring in the bigger picture for your shared professional spaces will save you the trouble of renting rooms down the road when training events or large meetings demand a lot guest chairs.
For maximum flexibility in seating arrangements, choose a model of guest chair with casters when you furnish both meeting and eating spaces. You'll be able to borrow the executive guest chairs from your lunch room to add seating to your board room without sacrificing professionalism, if you've chosen the same chairs for both rooms. A guest chair with casters can feature lavish leather or economical plastic and still convey professionalism.
If you're shopping for many chairs for a large lunch room or cafeteria, cheap office guest chairs will probably be the way to go. College and university lunch rooms will be better served by molded plastic models of cheap office guest chairs when you consider the wear and tear they'll receive and the frequency at which they might need to be replaced.
Guest Chair Costs
The type of guest chair you're looking to purchase will depend on how much money you want to spend. If you're on a strict budget, you don't want to use all of your money on guest seats when your employees need good office chairs. But if you have the money to spend, having quality, stylish guest chair can go a long way in giving your business a successful appearance.
Some materials cost more than others. Obviously a leather guest chair will be more than expensive than a vinyl one, so keep that in mind before making your purchase.
Why Do You Need Guest Chairs?
Remember that the first thing guests see when coming into your office is the waiting room. Making a great first impression with your reception furniture is always important. If your guests are impressed right off the bat, that positive impression can have a trickle-down effect and last throughout the visit.
Purchasing a great set of guest chairs might not seem important at first, but like everything else, sometimes the little things can have a big impact.