---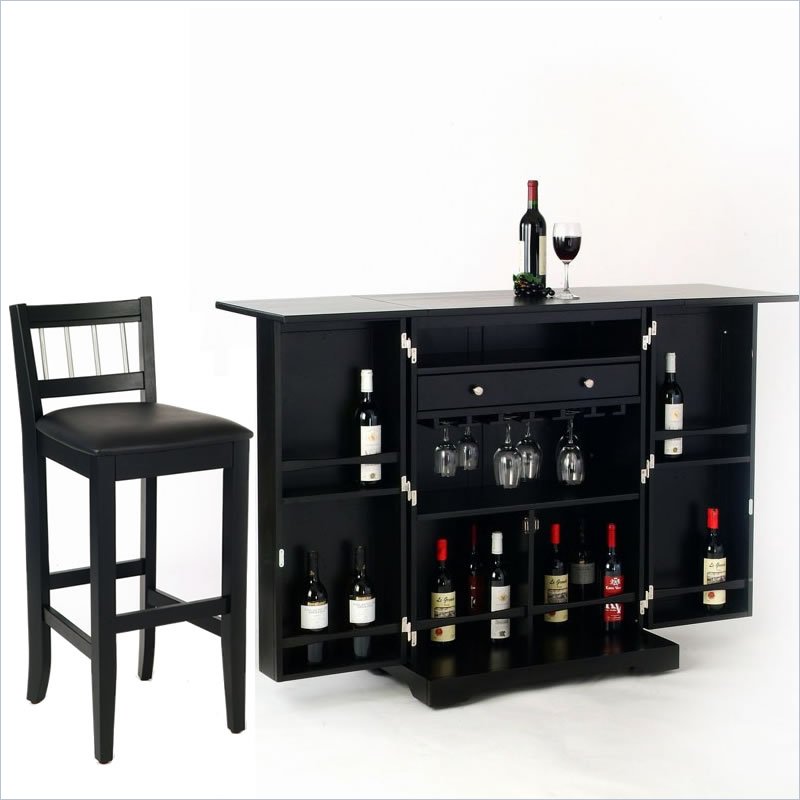 ---
If you're hoping to add a home bar to your living room or den, there's more to it than a countertop and a few bottles of liquor. More and more people are choosing home entertainment over going out, and home bars are a simple and easy way to entertain friends. To create a home bar that will leave your guests in awe, follow this handy guide; trust us, you'll be the envy of all your friends.
Size and Space
Before you even start thinking about what type of bar table set you want, take measurements of the spot you're hoping to place it in. You'll want to have room for behind the bar in case you feel like reenacting Cocktail, as well as space for stools in case people feel like lounging around the bar. Allot space for a beer fridge if you're planning to add one.
---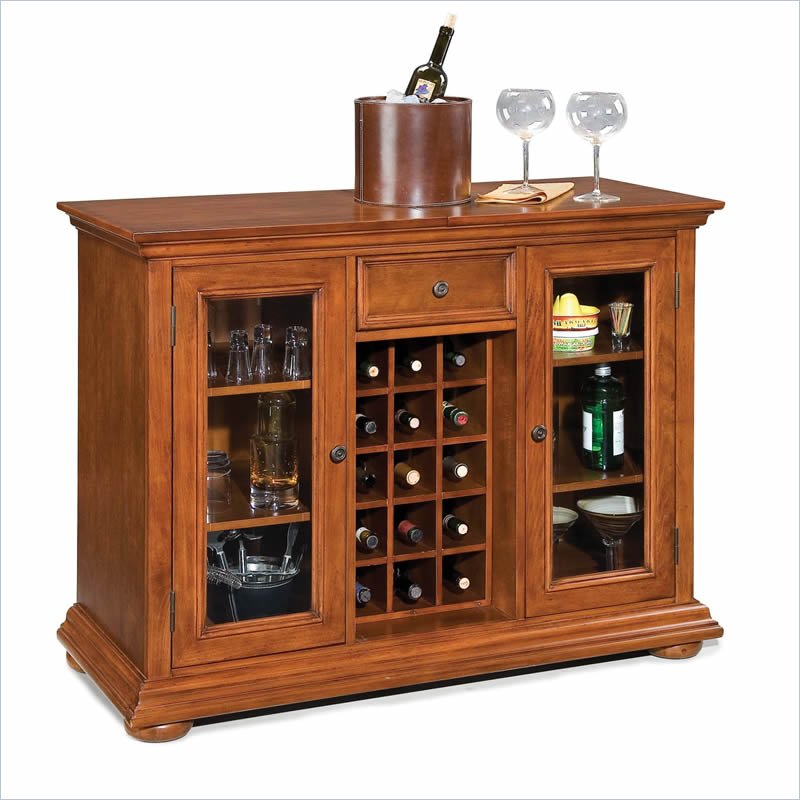 ---
What Kind of Home Bar is for You?
There's plenty of bar furniture you'll have to choose from, but start with the bar itself. It's not just a countertop with a few shelves for bottles and glasses. The bar you choose will impact the style, storage and placement of your home bar furniture, so choose carefully before you hand over your hard-earned dollars.
Folding Bar:
These are great for those looking to save space. A folding bar can be transformed from a cabinet into a full-on bar. This will give the appearance of having more room when the folding bar is only being used for storage.
Corner Bar:
Corner bar cabinets
are handy because they take up that awkward 'dead space' found in the corner of the room. Another great space saving bar, but you'll be sacrificing storage space.
Hide-A-Bar:
A hide-a-bar can will look like another piece of furniture (cabinets, vanities, dressers etc.) but the design cleverly conceals your bar items until you need them. Hide-a-bars provide you with extensive amounts of storage space.
Wine Bar/Cabinet:
These bar cabinets are designed for wine connoisseurs, as they come with built-in wine racks for bottles of vino and a stemware rack for wine glasses, plus additional shelving for all your other spirits.
Wrap Around Bar:
The ultimate piece of home bar furniture, a wrap around bar is meant to be the centerpiece of your den or living room. The majority of wrap around bars come equipped with wine and stemware racks, space for a beer or wine fridge, plus cabinets and shelving on both sides of the bar.
---
---
Additional Home Bar Set Info
Match the design and finish of your home bar with the room's existing décor, of if you're going for something bold, choose a contrasting color.


Don't put an indoor bar table set outdoors, and don't bring an outdoor bar inside. The two sets are made up of different materials, and should only be present in their respective environments.


Choose appropriate seating! A great set of bar stools are the icing on the cake. Find bar stools that complement the look of the bar and that provide a comfortable place to sit and have a drink.


Fill your bar with plenty of different spirits and brands, including gin, vodka, whiskey and rum.


Have a drink!