---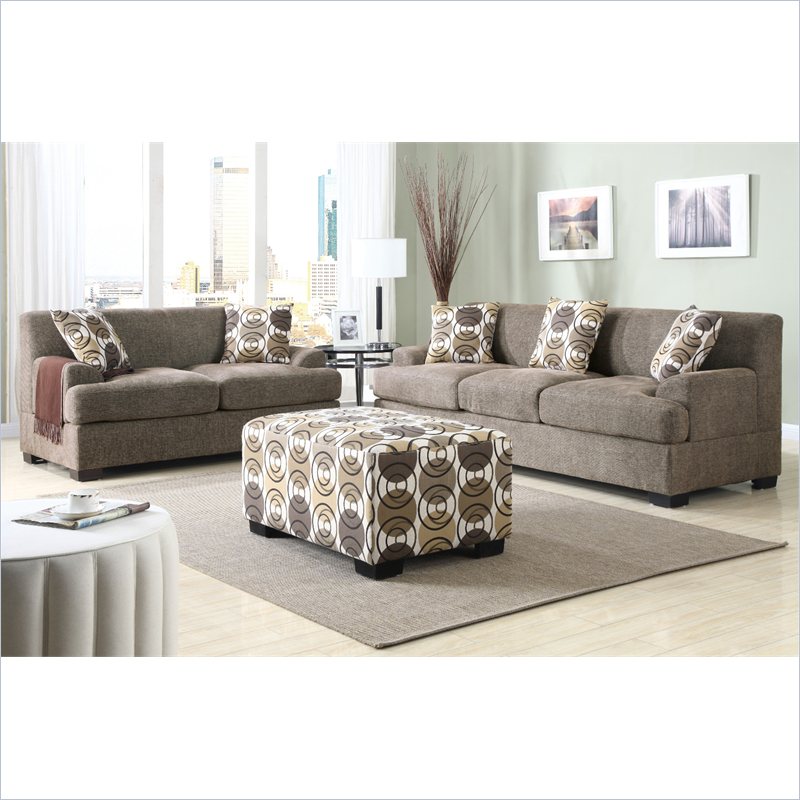 ---
If you're furnishing your home and you're starting from scratch, it can sometimes feel like an impossible task. Mixing and matching furniture to create a harmonized theme and style can be confusing. Luckily, you don't have to be Debbie Travis in order to create a stylized and beautiful room. Sofa sets contain the core furniture you need for a fully furnished living room.
What is a Sofa Set?
A sofa set is often a two or three-piece furniture set that, while not set in stone, generally contains a sofa, a loveseat and an ottoman. Other pieces that you'll find in living room sofa sets include club chairs, sectionals and recliners. For instance one 3-piece sofa set might include a sofa, recliner and ottoman, while another could include an ottoman, a loveseat and a sectional.
Why A Sofa Set?
The main purpose of a sofa set is to find a collection of furniture that goes hand in hand. Sofa sets are designed to fit together as a collection making your job of decorating a room that much easier. Instead of searching for pieces of furniture individually, you'll be able to pick up corresponding parts of a set in one go. Sofa sets are perfect for those who don't have the time or interest to create a completely unique living room and would rather have a distinctive, coordinated look.
Sofa Style
You'll be able to tailor your sofa set to the style of room you're aiming for. Going for something a little more traditional? Choose fabric sofas with distinctive patterns, cabriole legs, warm and natural woods and a regal air. These are all attributes of a traditional couch.
Contemporary sofas are upholstered or leather with geometric shapes and straight lines, with slight curves to add personality. Color are usually neutral and monochromatic; espresso, black and chocolate are staple colors for contemporary furniture. Leather sofa sets or upholstered sofa sets are your best bet when looking for a contemporary collection.
Modern sofas take things step further, combining materials like leather and metal for an extremely streamlined look with an emphasis on angular lines and minimal ornamentation. The sofa sets will often be low to the ground and modular.
---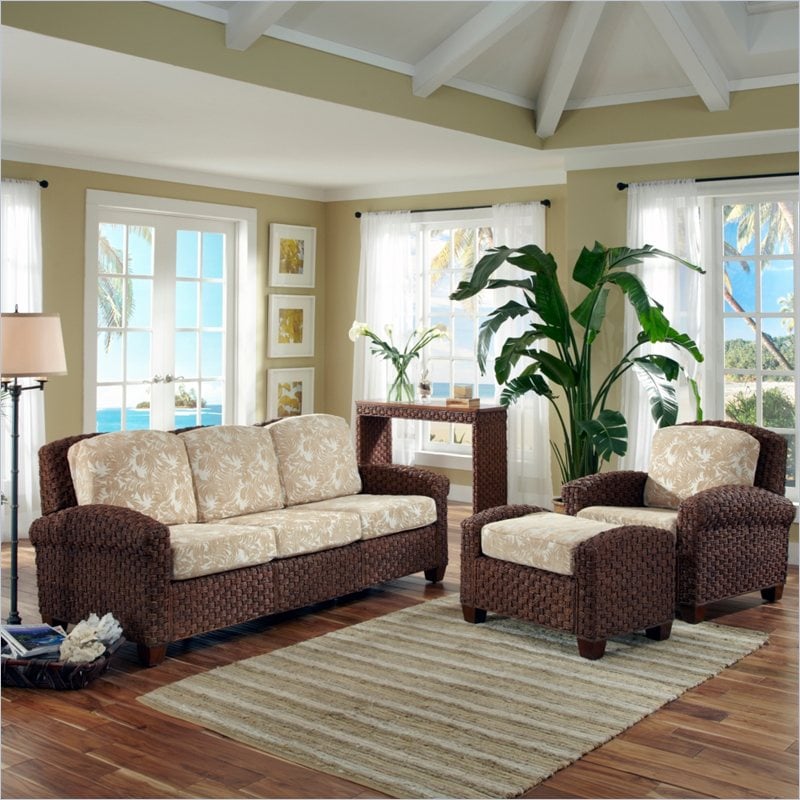 ---
Types of Sofa Sets
You might be looking for specific functions when you're shopping for furniture. If you're looking to add an extra sleeping space for guests, you might be interested in taking a look at sleeper sofa sets. If you know that your family will be fighting over who gets to sit in the recliner, put an end to the argument before it starts by finding a sofa set of recliners.
Sofa sets are a quick and easy way to furnish an entire room. If you like the style, materials and design of one sofa, see if you can find a corresponding sofa set. That way, you're guaranteed to love all of the pieces equally.