---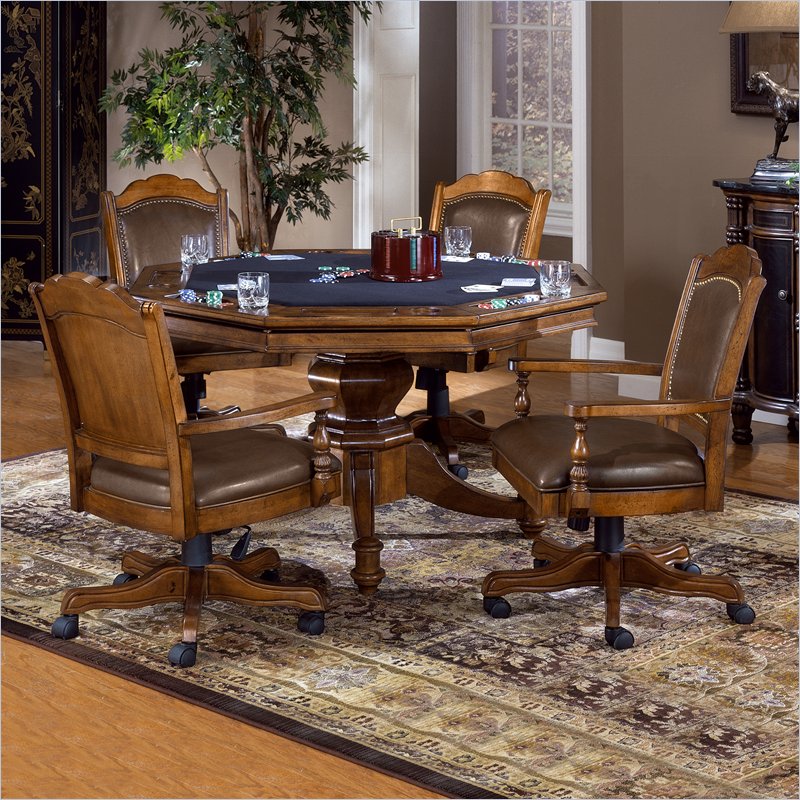 ---
How to Choose The Right Poker Table
Do you love getting together with a group of friends on a regular basis for a game of poker? Whether there's big money on the line, or you're simply playing for beer money, the right poker table can really add to the experience. So what do you need to know before you push all in on a poker table? Don't get blindsided – here's everything to know about buying a new poker table.
What's Your Poker Game?
Before you begin searching through the huge selection of poker tables, it's important to distinguish what style of poker you and your friends like to play. Certain tables will be designed for certain styles of poker, so you don't want to be stuck with a Texas holdem poker table when you and your friends want to play seven-card stud.
Poker Table Size and Portability
When choosing a poker table, consider how many people you usually play with. If you have a large group, a small round poker table might not have enough seating space. If your poker club is a fairly decent size, you'll want to find a larger table, like an octagonal poker table that seats up to 10 players. Even if you only play with a few people, it never hurts to have extra seats for drop-in players or for new members who want to become regulars.
If you're worried about space in your home, then a foldable poker table is a great option. Foldable poker tables allow you to bring out the table for poker night, and then tuck it away in a storage spot until the next game. These are incredibly convenient, especially for those without a game room or full-time spot for the table. A poker table topper is another portable alternative. You can place the table topper on any flat surface to create a poker table, and then remove it once you're done playing.
---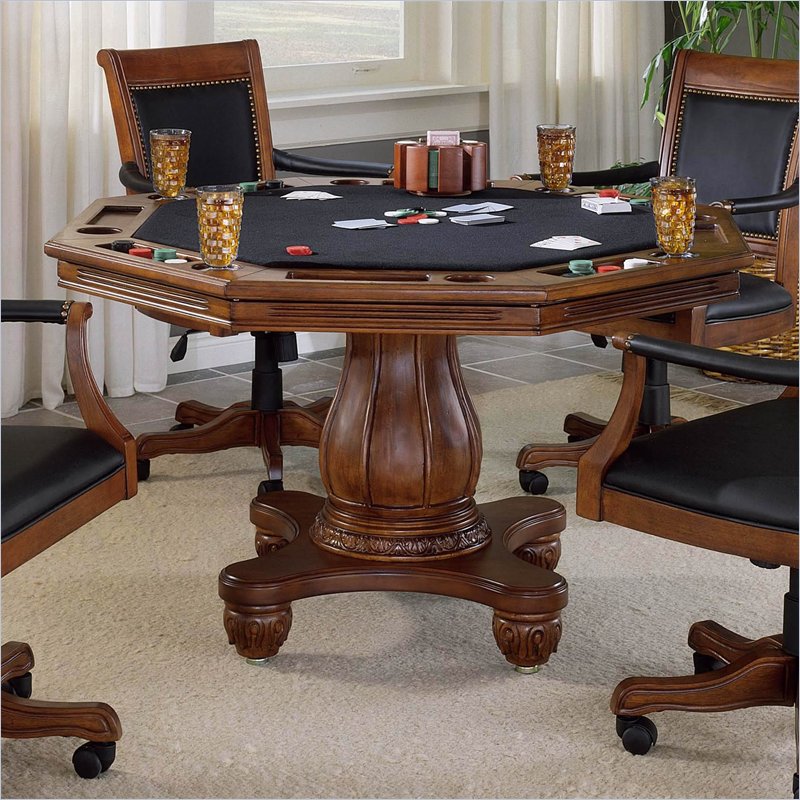 ---
Poker Table Features
There is such a large selection of poker tables out there that you can afford to be choosy. Different tables come with different features, so take a second and figure out exactly what features you want your poker table to have. Some of those features include:
Felt tabletops


Cup holders


Food trays


Betting Lines


Armrests
Features like these are really a personal choice. If you're a poker purist, you probably don't want potato chips or drinks anywhere near your table. But if you're just a casual player looking for a good time, a nice armrest and a place to put your beer during a hand can really enhance the experience.
Poker Table Price
The price of a poker can vary wildly, and the cost of your table will be directly related to how serious a poker player you are. For some, poker is simply a fun pastime that includes good friends, chips, dip and beer. For others, it's a serious game where big money exchanges hands. The great thing about buying a poker table is that there's one out there perfectly suited for you. So whether you're looking for an inexpensive foldable poker table or a high-end Texas hold em poker table, you'll find one that works for you.