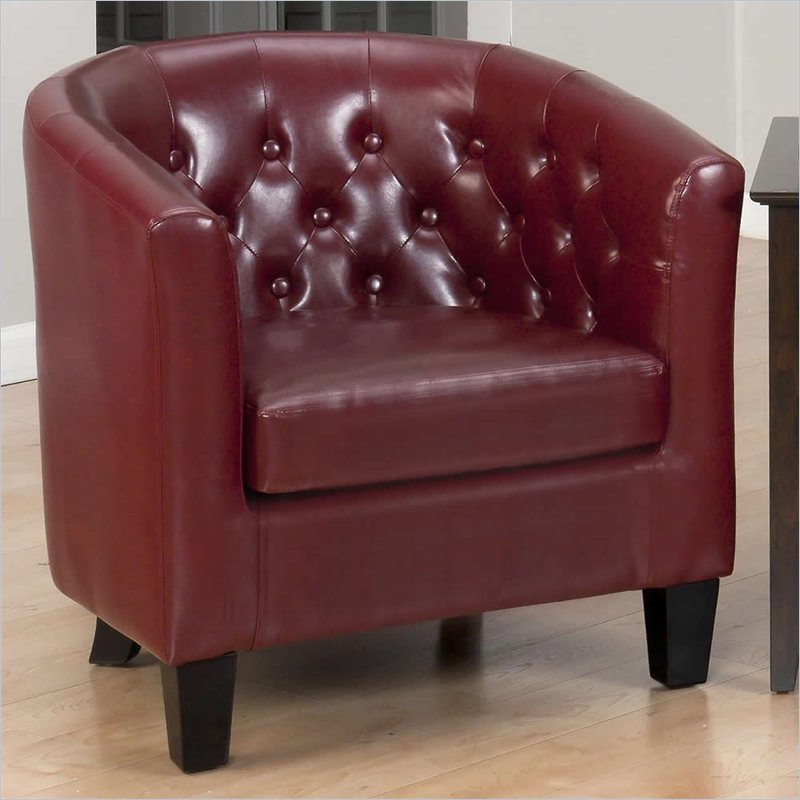 Club chairs get their name from old gentleman's clubs that men would go to escape from the women in their lives for a few hours. The men would smoke, drink, gamble, put their feet up and relax. Club chairs carry over the cool, laidback and sophisticated attitude of that era,and the classic design is a great fit with nearly every type of room and theme.
Club chairs were designed with men in mind, and were tailored to larger men - hence the large amount of seating space. Feminine style was purposely disregarded, and the focus was put on heavy woods and dark leathers. The design was meant to be simple, yet sturdy in order to support the weight of even the biggest man.
The general design of a club chair goes like this: leather, low back, wide armrests that are nearly as high as the back and plenty of cushioning. A classic, black leather club chair is the quintessential version of the chair. Yes it's possible to find club chairs in other materials like fabric, vinyl and microfiber, but a leather club chair is what usually springs to mind. The club chair is very versatile and its timeless design makes it a great fit for traditional and contemporary-themed rooms.
Club Chair Style
No matter what style of club chair you need – be it traditional, contemporary or modern – the design will include clean lines and profiles. The style may call for slight curves or angles, but the general club chair look and feel will remain. You can choose to spruce up your room with one, two or even three club chairs; there isn't a limit as to how many you can put in a room, as long as there is proper spacing. Club chairs work as accent pieces or as focal points in a room.
A modern club chair would combine leather and metal (it doesn't have to be black; red leather club chairs, green leather club chairs or other colors work depending on the décor), while a fabric chair would fit in with traditional room. For the most part, club chairs are adaptable pieces of furniture that fit with a variety of different styles and themes.
You can also choose between swivel club chairs or armless club chairs.
Club chairs are a great choice for smaller or awkwardly shaped rooms, so experiment with different shapes and sizes.