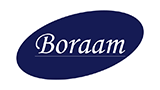 Boraam - Shaker
Boraam Furniture
Boraam Furniture, also known as Boraam Indstries, is a consumer grade producer of home furniture, including bar furniture and dining furniture. Much of their dining collection is designed around the farm house, country style showcasing features like turned legs, bench seating, and Windsor spindle-back chairs.
Boraam Stools
Boraam Bar Stools
Boraam makes a wide range of bar stools, including country rustic styles. The most popular bar stools are the Boraam Augusta stools, which are simple, clean lined bar stools, with padded back rests. The Boraam Sumatra Bar Stools are lighter colors, with thatched or woven backrests. Florence and Georgia stools offer more of a farm house style, with open back designs featuring x-shaped braces.
Boraam Counter Stools
Are you looking for the Boraam bar stools for your home? Many home owners love the look of Boraam stools, but before you shop, it's important to remember that there are different heights of bar stools. Homeowners with regular 36 inch counter tops should be shopping for counter stools, and not bar height bar stools. Boraam Counter stools are 24 inches tall. 24 Inch bar stools are perfect for counters 34 to 26 inches in height.