---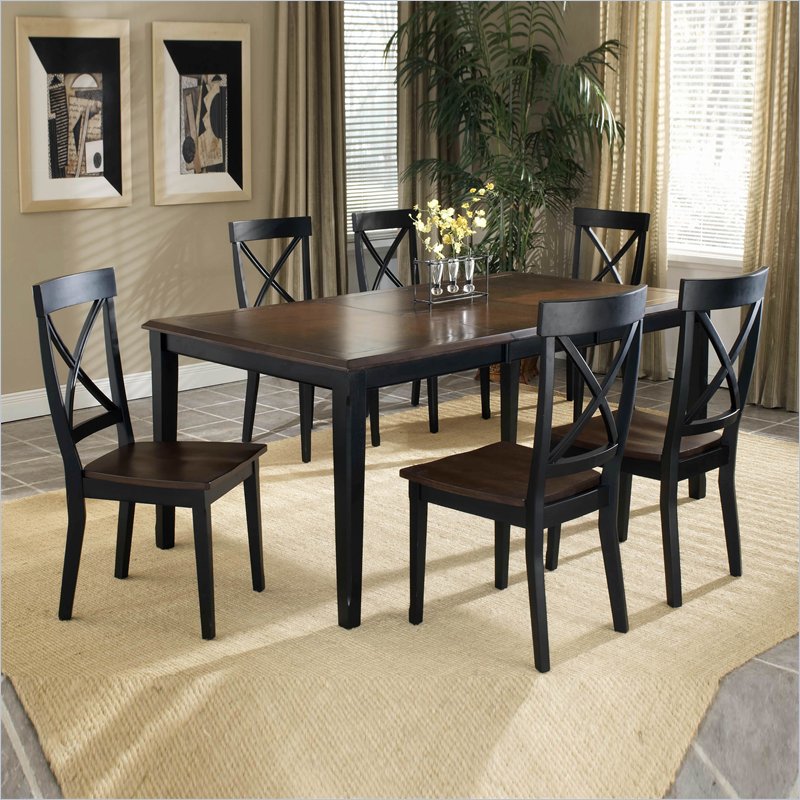 ---
The right dining set can drastically change the look of your room. Because a dining set will fill up the majority of your dining room space, you'll want to make sure that you choose dining furniture sets that meet all of your needs and expectations.
No matter what style of set you need – breakfast nooks, casual dining, dinettes or formal dining – there's a dining set out there for you. Take a minute to consider exactly what you'll need when it comes to choosing a dining room set.
---
---
Dining Set Size
The first thing you need to consider is what size dining furniture set you need. Depending on the space in your kitchen or dining room, you'll have to choose a set arrangement. For small to medium spaces, you'll want to take a look at 3-5 seat dining room table sets. On the other end of the spectrum, larger rooms will need 7-9 seat dining table sets.
It's incredibly important to measure out the space where you're planning to put your dining set. There has to be room to for the table and the chairs, both pulled out and tucked in. Because you're buying a dining set, you shouldn't have to worry about measuring out space for the chairs – the number of chairs should already fit the table. If you can afford the space, you might want to get a larger dining set even if you won't use every chair on a daily basis. That way you'll have spare chairs in case you have guests over.
---
---
Dining Table Set Furniture
The dining table is the centerpiece of any dining set, and will probably be the main factor in your final decision. While chairs are very important, they will be an extension of the table, not the other way around. The type of table you choose should be directly related to the room's existing décor, or if you're building the room around the table, it should be a style that fits the type of room you want.
For a traditional table, wood is your best bet. Oak, cherry and mahogany are all popular choices. The table should give off a regal air, with decorative carvings and intricate designs accentuated throughout the wood. The table will likely be supported by one pedestal rather than four legs, and traditional tables often extend with the use of table leafs. Chairs will share a similar look with the table, and will most likely have arms.
A modern table often incorporates glass into the design, either paired with wood or metal. It's not unheard of for modern furniture to include other materials like marble or granite. The design will be extremely simple, with little to no decoration, but that doesn't stop modern dining tables from being quietly striking. Modern dining chairs tend to be a bit more daring stylistically compared to the table, adding a bit of flair to a modern dining set.
Dining set are a great option for those looking to furnish their dining rooms in one quick go. Dining room sets offer great continuity between each piece, so you're guaranteed to find a set that will create harmony in your dining room or kitchen.