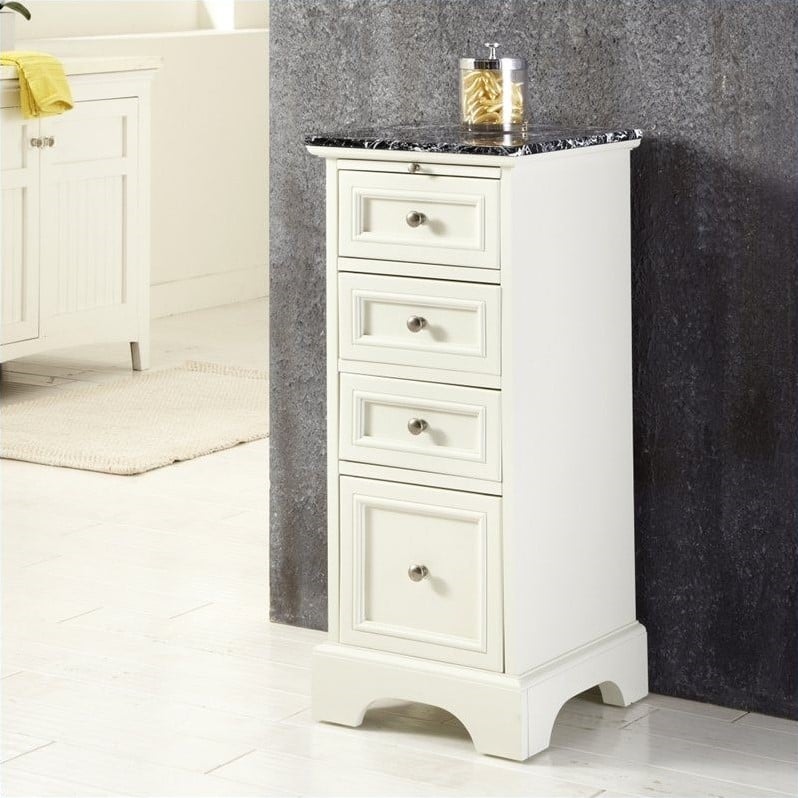 No matter what your personal tastes are – traditional, contemporary or somewhere in the middle – a bathroom vanity is a truly helpful and stylish addition to your home. There are so many different sizes and styles of vanities available that you'll be able to find one that expresses your personal style while providing you with a functional piece of furniture.
Type of Bathroom Vanities
Depending on the size of your bathroom and shape of your bathroom, you can choose from a single sink, double sink, corner or wall-hung vanity. The type of vanity you choose is dependent on how much space you have, how much storage you need, and finding an aesthetic that works for you. If you have a larger space, you'll have more freedom to experiment with extravagant double bathroom vanities that transform the entire room. Small bathroom vanities or single bathroom vanities, on the other hand, should be as functional as possible.
When you're choosing your vanity, keep in mind a few important things: the size and style of your bathroom, materials, price, style and who will be using the vanity.
Vanity Styles
When choosing a vanity style, your personal taste is the most important factor, but keep in mind that the vanity needs to fit in with the rest of the décor. Check out the rest of the bathroom fixtures and accessories to get a sense of what would fit in.
Traditional vanities will have classic lines and decorative trimming. Traditional vanities will be warm and inviting, and will showcase an elegant and regal look. Dark woods like mahogany or oak will be used, or polished and sculpted metals.
Contemporary vanities feature smooth and sleek lines and simple yet striking design. There will be minimal decorative flourish, but unique curves and angles will be pleasing to the eye. Colors will generally be monochromatic. White bathroom vanities or black bathroom vanities are a natural fit with contemporary design.
Vanity Sinks
Choosing the sink that goes along with your vanity can have a great impact on the overall look of the unit. Think about how the sink will generally be used and how often, and choose accordingly. Choose from self-rimming, under mount and vessel sinks.
There are a variety of different materials you can select for a vanity top, including wood, concrete, ceramic, stainless steel and even glass bathroom vanities. Be careful when you're shopping for a vanity top, as many of the tops come with pre-cut holes to fit different styles of vanities. You don't want to be stuck with a double sink vanity top when you have a single sink vanity. Think about the type of sink you'll be pairing the top with, then find a top that will be complementary, or vice versa.
Function and Storage
The size and function of your bathroom vanity will be dependent on the size of your bathroom. More space in your bathroom allows you to find a larger vanity, which in turn gives you more storage space. If you have a smaller room, you'll want to find a vanity with as much storage as possible without taking up a ton of space in the room.
Vanity Creativity
Be creative when you're choosing a bathroom vanity, as they allow you the most freedom and potential to do something truly unique. You can create a beautiful and distinctive bathroom that truly expresses your passion and taste for design.