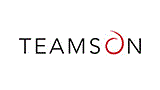 Teamson Design - Teamson Kids
Teamson Design Corp takes great pride in the unique integrity of each piece created. All of Teamson's creations are hand-painted by talented artists, so no two are exactly alike. Craftsmanship is very closely supervised, resulting in the very finest quality of finished pieces.
Equally important, Teamson cares. All products use recycled pressed wood, which means no trees are cut down in the process. All paints used on their items are non-toxic and lead-free. Safety is Teamson's first priority and their items are tested on every detail to make sure they're safe for all toddlers and children. Their workshop is safety and green compliant as well.
The launch of the magical new Fantasy Fields children collections is the culmination of Teamson's dozens of years of sparking the whimsical imagination inside every child. Since its start in 1997 and still based in Edgewood, NY, Teamson is built on high standards, quality products, beautiful designs, and a touch of that little something that makes childhood so precious.