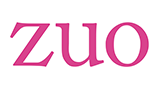 ZUO - Russell
Zuo Modern
Zuo Modern is a specialty discount manufacturer of modern furniture. You may find Zuo Mod furniture that is priced much lower than many of their competitors, and our free shipping means you are getting the lowest price on very chic designs.
Zuo
Zuo makes furniture for different rooms throughout your home, and they also offer a selection of outdoor and even office furniture. Office furniture from Zuo is almost exclusively modern office desk chairs, although they also have a small selection of writing desks and home office desks.
Zuo Mod Office Chairs
Zuo's office furniture includes their ever popular Lider chair collection, which includes several models of chairs in a variety of colors. Zuo Lider chairs are lightweight, stylish, and feature ribbed backrests for comfort.Try the Zuo Lider Plus chairs for extra padding, and powerful looking armrests.
Zuo Mod Dining Chairs
Zuo makes an array of dining chairs, including the beautiful and stylish Anime Acrylic Dining chairs, a transparent duplicate of the Louis IV style. Decadent, stylish Zuo's dining chairs are perfect for modern urban life.
Zuo Modern Bar Stools
Zuo also makes a wide assortment of bar stools, which are perfect for an upscale loft, or your new bar or club. Most stools feature chrome legs and bodies, are piston height adjustable, and are typically either plastic or upholstered in smooth, comfortable leatherette. Easy to clean, and out of this world.